Filmography from : Marc Warren
Actor :
Wild Bill
,
Dexter Fletcher
, 2011
Out on parole after 8 years inside Bill Hayward returns home to find his now 11 and 15 year old sons abandoned by their mother and fending for themselves. Unwilling to play Dad, an uncaring Bill is determined to move on. Although Dean the older boy has found a job and is doing his best to be a father to his younger brother Jimmy, the arrival of Bill has brought them to the attention of social services. With the danger of being put into care...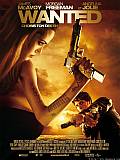 Wanted : Choisis ton destin
,
Timur Bekmambetov
, 2008
The anxious, clumsy and abused office clerk Wesley Allan Gibson has a hell and boring routine life: his obese boss humiliates him all the time and his girlfriend betrays him with his colleague and best friend during working period. When he meets the sexy Fox, Wesley is informed that his father was a professional killer that belonged to an ancient organization called Fraternity and killed by the skilled and powerful Cross, a hit-man that has...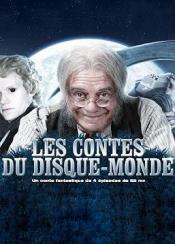 Les contes du disque-monde
,
Vadim Jean
, 2006
It's Hogswatch (equivalent to Christmas) on the Discworld and the Hogfather has gone missing, requiring Death to take his place while his granddaughter Susan endeavors to find out what has happened....
Hellraiser: Deader
,
Rick Bota
, 2005
...
Highlander
,
Dennis Berry
(34 episodes, 1993-1998),
Paolo Barzman
(14 episodes, 1993-1997),
Richard Martin
(9 episodes, 1997-1998),
Clay Borris
(8 episodes, 1993-1994),
Thomas J Wright
(6 episodes, 1992),
Peter Ellis
(6 episodes, 1993-1996),
Ray Austin
(5 episodes, 1992-1993),
Mario Azzopardi
(5 episodes, 1994-1995),
Gérard Hameline
(5 episodes, 1996-1997),
Charles Wilkinson
(4 episodes, 1994-1997),
Adrian Paul
(4 episodes, 1995-1997),
Jorge Montesi
(3 episodes, 1992),
Robin Davis
(2 episodes, 1993),
Duane Clark
(2 episodes, 1995-1996),
James Bruce
(2 episodes, 1996),
Rafal Zielinski
(2 episodes, 1996),
René Manzor
(1 episode, 1993),
Daniel Vigne
(1 episode, 1993),
Bruno Gantillon
(1 episode, 1994),
Paul Ziller
(1 episode, 1994),
Jerry Ciccoritti
(1 episode, 1995),
Neill Fearnley
(1 episode, 1995),
George Mendeluk
(1 episode, 1995),
Yves Lafaye
(1 episode, 1996), 1992
...