Filmography from : Marco Mariani
Actor :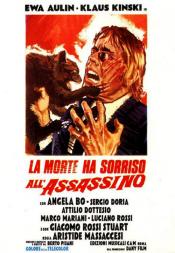 La morte ha sorriso all'assassino
,
Joe D'Amato
(as Aristide Massaccesi), 1973
A man discovers an ancient Incan formula for raising the dead, and uses it for a series of revenge murders....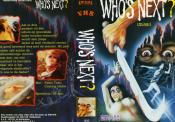 Cosa avete fatto a Solange?
,
Massimo Dallamano
, 1972
Several girls are murdered by an elusive "Catholic priest" in a residents college. Police and teachers are unable to locate the killer, and prevent further deaths. Henry, who has a romantic interest in one of the students, Elizabeth, becomes a main suspect, but so are other male, and even female teachers. Are the girls doing the right thing, telling their suspicions to the priest, in the secrecy of confession?...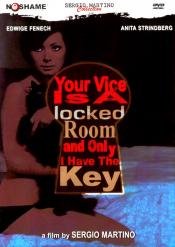 Il tuo vizio è una stanza chiusa e solo io ne ho la chiave
,
Sergio Martino
, 1972
Oliviero is a burned-out writer, living at his estate near Venice, his dead mother dominating his imagination. He is also a degenerate: sleeps with his maid and his ex-student, hosts Bacchanalia for local hippies, and humiliates his wife Irina in front of strangers. She lives in terror. When a young woman is murdered, police suspect Oliviero. Things get complicated when his young, beautiful, and self-confident niece, Floriana, pays an unexpected...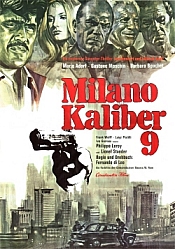 Milano calibro 9
,
Fernando Di Leo
, 1972
Just out of prison, ex-con Ugo Piazza meets his former employer, a psychopathic gangster Rocco who enjoys sick violence and torture. Both the gangsters and the police believe Ugo has hidden $300,000 that should have gone to an American drug syndicate boss....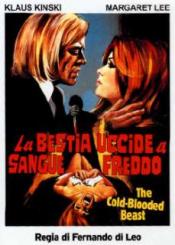 La bestia uccide a sangue freddo
,
Fernando Di Leo
, 1971
A masked killer stalks an institution for mentally disturbed rich women....
Metempsyco
,
Antonio Boccaci
(as Anthony Kristye), 1963
20 years ago, the Countess Irene disappeared somewhere in her castle. She took with her the secret to her hidden treasure. Flash forward 20 years and a psychiatrist is bringing his daughter to the very same castle. He hopes that this new surrounding and his daughter's possible connection with the Countess Irene (she a dead-ringer for the dead Countess) will help cure his daughter of her debilitating nightmares. Complicating matters is the...