Filmography from : Marie Francoise
Actor :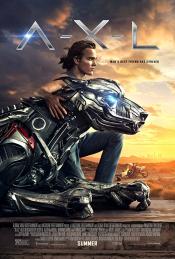 A-X-L
,
Oliver Daly
, 2018
A.X.L. is a top-secret, robotic dog created by the military to help protect tomorrow's soldiers. Code named by the scientists who created him, A.X.L. stands for Attack, Exploration, Logistics, and embodies the most advanced, next-generation artificial intelligence. After an experiment gone wrong, A.X.L. is discovered hiding alone in the desert by a kind-hearted outsider named Miles (Alex Neustaedter), who finds a way to connect with him after...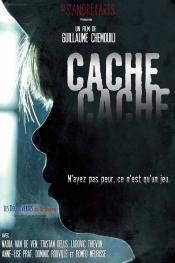 Cache cache
,
Guillaume Chemouili
, 2018
5 friends get together in a country-side house, far from everything. After some strange events, they disappear one by one until only Lea and Adrian remain. They will have to play a dangerous game of Hide and Seek to find their lost friends....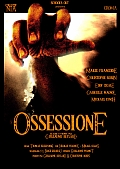 Ossessione
,
Guillaume Beylard
, 2008
Sonia and David, a young couple from Paris, are on their way to the house the young woman has just inherited from her grandmother in the southwest of France. As soon as she enters the place, Sonia gets very strange feelings and begins to hear terrifying noises. She also feels the presence of an increasingly disquieting person. She is so frightened she wants to leave on the spot; but David can't feel or see any of the things she describes....
The Da Vinci Code
,
Ron Howard
, 2006
When respected American religious symbology expert Dr. Robert Langdon is summoned to the Louvre by the French version of the FBI, led by Captain Bezu Fache, he soon discovered that he is the #1 suspect for the murder of a historian Langdon had been scheduled to meet with.. Assisted by a French cryptographer and government agent named Sophie, Langdon is challenged to decipher a chain of cryptic codes and puzzles, all the while trying to stay...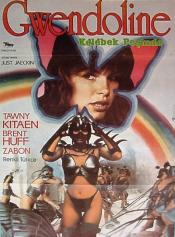 Gwendoline
,
Just Jaeckin
, 1984
Gwendoline arrives in China in a box, and is helped out of her immediate predicament by a female contact and a devil-may-care adventurer. She's on a mission to find her father, who was last seen searching for a rare butterfly in the Land of the Yik Yak. They confront the evil Cheops in an attempt to find Gwen's lost father and the butterfly, and face many other challenges to their mission....