Filmography from : Mario Ivan Martinez
Actor :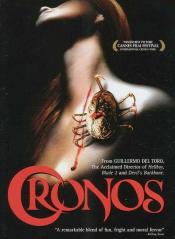 Cronos
,
Guillermo del Toro
, 1993
In 1535, an alchemist builds an extraordinary mechanism encapsulated into a small golden device. The invention, designed to convey eternal life to its owner, survives its maker until 1997, when it shows up with an antiques dealer. Fascinated with the strange device, Gris (Luppi) doesn't note that there's more than one person looking for it. The promise of eternal life has become an obsession for old and sick Mr. De la Guardia (Brook). He and his...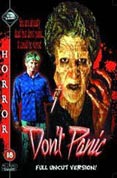 Virgil, la malédiction
,
Rubén Galindo Jr
, 1987
On his seventeenth birthday, Michael is given a present of a Ouija board by Tony his best friend. At a session, Tony using a medium known to him only as "Virgil", unwittingly unlocks the evil forces of the board. Soon there is a wave of violent killings and the chief suspect appears to be Michael. He has been witness to all the killings via premonitions and out of body experiences. Is Michael the killer? Can he prove his innocence or is someone...