Filmography from : Marisa Mell
Actor :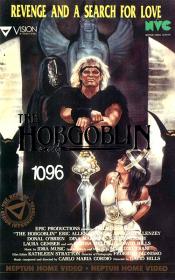 Quest for the Mighty Sword
,
Joe D'Amato
(as David Hills), 1990
Once upon a time a god gave a mighty sword to the king of Aquiles to bring justice to his people. Now he wants it back - but the king rather gives his life than the sword. Goddess Dehamira, who spoke for him, is being taken all her privileges and banned in a circle of fire, until a human arrives who's strong enough to free her. When prince Ator becomes 18, he gets the sword from the mean sorcerer gnome Grindl, to free Dehamira and his people. On...
L'osceno desiderio
,
Giulio Petroni
(as Jeremy Scott), 1978
...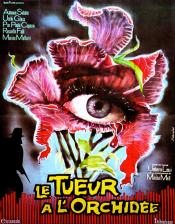 Sette orchidee macchiate di rosso
,
Umberto Lenzi
, 1972
A woman, a survivor of a failed murder attempt by a person dubbed "The Half-Moon Killer" by the police, and her husband must find the connecting thread between herself, six other women, and the killer before the killer strikes at her again. ...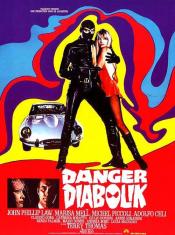 Diabolik
,
Mario Bava
, 1968
Fey super-thief Diabolik runs around stealing jewels, gold, murdering innocent people, and being a nuisance to the government of a generic European country....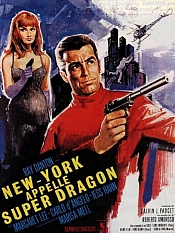 New York chiama Superdrago
,
Giorgio Ferroni
(as Calvin J Padget), 1966
When an old colleague is killed, Secret Agent Super-Dragon comes out of retirement to investigate a case of poisoned chewing gum that leads inexplicably to an international crime syndicate planning to take over the world with psychotropic drugs smuggled in phony Ming vases....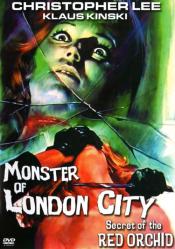 Das Rätsel der roten Orchidee
,
Helmuth Ashley
, 1962
A series of wealthy individuals are being blackmailed throughout England. It's either pay up or die. Two different Chicago gangs are believed to be behind the blackmail schemes, but the police are unable to gather enough evidence to put them out of business. It's up to Scotland Yard Inspector Weston (Adrian Hoven) and the FBI's Captain Allerman (Christopher Lee) to put the bad guys behind bars....