Filmography from : Marisa Paredes
Actor :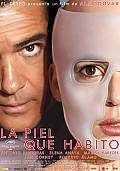 La piel que habito
,
Pedro Almodóvar
, 2011
Ever since his wife was burned in a car crash, Dr. Robert Ledgard, an eminent plastic surgeon, has been interested in creating a new skin with which he could have saved her. After twelve years, he manages to cultivate a skin that is a real shield against every assault. In addition to years of study and experimentation, Robert needed a further three things: no scruples, an accomplice and a human guinea pig. Scruples were never a problem. Marilia,...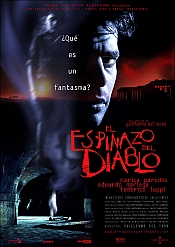 El espinazo del diablo
,
Guillermo del Toro
, 2001
Pasares (Federico Luppi) and Carmen (Marisa Paredes) operate a small home for orphans in a remote part of Spain during the Spanish Civil War. Helping the couple mind the orphanage are Jacinto (Eduardo Noriega), the groundskeeper, and Conchita (Irene Visedo), a teacher who is also involved with Jacinto. Casares and Carmen are aligned with the Republican loyalists, and are hiding a large ... ...
Tras el cristal
,
Agustí Villaronga
(as Agustín Villaronga), 1986
In Spain, the former Nazi doctor Klaus tries to commit suicide jumping off the roof of his manor. However, he survives with the entire body paralyzed and dependable of an iron lung with glass sides. His wife Griselda decides to hire a nurse since she does not bear the situation. Klaus asks Griselda to hire Angelo, a mysterious teenager that appears in their house. Angelo befriends Klaus' daughter Rena and sooner it is shown that Klaus was a...
Gritos en la noche
,
Jesús Franco
, 1962
...