Filmography from : Mark Arnold
Actor :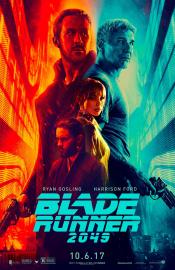 Blade Runner 2049
,
Denis Villeneuve
, 2017
Thirty years after the events of the first film, a new blade runner, LAPD Officer K (Ryan Gosling), unearths a long-buried secret that has the potential to plunge what's left of society into chaos. K's discovery leads him on a quest to find Rick Deckard (Harrison Ford), a former LAPD blade runner who has been missing for 30 years. ...
The Edison Death Machine
,
George Bonilla
, 2006
...
Trancers 4: Jack of Swords
,
David Nutter
, 1994
Jack is now back in the future. He had since lost Lena, and finds out that he's lost his other wife Alice to none other than Harris. While heading out for another assignment, something goes awry with the TCL chamber. Jack finds himself in a whole new dimension. He also runs across a different version of trancers. These guys seem to be in control of this planet. Jack manages to assist a rebel group known as the "Tunnel Rats" crush the rule of the...
Trancers 5: Sudden Deth
,
David Nutter
, 1994
Jack's back for one more round with the Trancers. Jack Deth must attempt to find his way home from the other-dimensional world of Orpheus, where magic works and the Trancers were the ruling class (before Trancers 4, that is). Unfortunately, Jack's quest to find the mystical Tiamond in the Castle of Unrelenting Terror may be thwarted by the return of Caliban, king of the Trancers and once thought dead....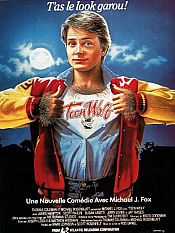 Teen Wolf
,
Rod Daniel
, 1985
A highschooler discovers that he is a werewolf. ...