Filmography from : Mark Holt
Actor :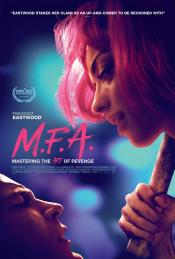 M.F.A. 
,
Natalia Leite
, 2017
An art student taps into a rich source of creative inspiration after the accidental slaughter of her rapist. An unlikely vigilante emerges, set out to avenge college girls whose attackers walked free- all the while fueling a vivid thesis exhibition....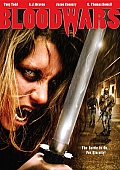 The Thirst: Blood War 
,
Tom Shell
, 2008
...
Gacy 
,
Clive Saunders
, 2003
Wisconsin, 1953, John Gacy, Sr. forces his fat teenager son to have sex with him; after 18 months he is released and returns home. John Wayne Gacy, Jr. grows up as a respected family father and businessman, even tipped for a political career with the Democrats. Alas, while he loudly abhors homosexuality, the monster uses the crawl space under his home for the vice of his abusive father: over thirty innocent boys end up buried there, after...
Leprechaun 
,
Mark Jones
, 1993
When Dan O'Grady returns to the U.S. after stealing some Irish leprechaun's pot of gold, he thinks he can settle down and enjoy his newfound wealth. He thought wrong. The leprechaun followed him and O'Grady barely gets away with his life, having locked the little monster in his basement. Ten years later, J.D. and his spoiled daughter Tory move in. By accident, the leprechaun is released and almost immediately the annoying creature starts to look...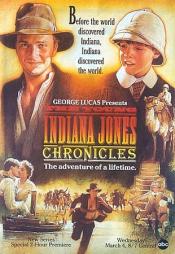 The Young Indiana Jones Chronicles
,
Carl Schultz
(21 episodes, 1992-1993),
Simon Wincer
(6 episodes, 1992-1993),
René Manzor
(2 episodes, 1992-1993),
Ellery Ryan
(2 episodes, 1992),
Bille August
(2 episodes, 1993),
Mike Newell
(2 episodes, 1993),
Vic Armstrong
(1 episode, 1992),
Terry Jones
(1 episode, 1992),
Jim O'Brien
(1 episode, 1992),
David Hare
(1 episode, 1993),
Joe Johnston
(1 episode, 1993),
Dick Maas
(1 episode, 1993),
Syd Macartney
(1 episode, 1993),
Peter MacDonald
(1 episode, 1993),
Gillies MacKinnon
(1 episode, 1993),
Deepa Mehta
(1 episode, 1993),
Gavin Millar
(1 episode, 1993),
Nicolas Roeg
(1 episode, 1993),
Michael Shultz
(1 episode, 1993),
Robert Young
(1 episode, 1993), 1992
The now legendary, almost mythical character of Indiana Jones once had a childhood. Every episode starts out with the elderly man that he is in the 1990's getting into a specific situation where he has to tell a story from his past. The stories go back to when he was ten years old and on a world tour with his father, and to his late-teens when he fought in World War I....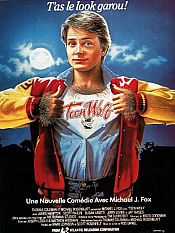 Teen Wolf 
,
Rod Daniel
, 1985
A highschooler discovers that he is a werewolf. ...
Pee-wee's Big Adventure
,
Tim Burton
, 1985
...