Filmography from : Mark Houghton
Actor :
Battlestar Galactica
,
Michael Rymer
(22 episodes, 2004-2009),
Michael Nankin
(8 episodes, 2005-2009),
Rod Hardy
(6 episodes, 2004-2008),
Sergio Mimica-Gezzan
(6 episodes, 2004-2006),
Robert M Young
(5 episodes, 2004-2009),
Edward James Olmos
(4 episodes, 2004-2009),
Jeff Woolnough
(3 episodes, 2005-2006),
Wayne Rose
(3 episodes, 2007-2009),
Allan Kroeker
(2 episodes, 2004-2005),
Félix Enríquez Alcalá
(2 episodes, 2006),
Marita Grabiak
(1 episode, 2004),
Brad Turner
(1 episode, 2004),
Jonas Pate
(1 episode, 2005),
Jean de Segonzac
(1 episode, 2006),
Bill Eagles
(1 episode, 2006),
James Head
(1 episode, 2006),
Reynaldo Villalobos
(1 episode, 2006),
Paul A Edwards
(1 episode, 2008),
Anthony Hemingway
(1 episode, 2008),
John Dahl
(1 episode, 2009),
Gwyneth Horder-Payton
(1 episode, 2009),
Ronald D Moore
(1 episode, 2009), 2009
After losing the war against the Cylon robots, the Battlestar Galactica crew speed toward the fabled 13th colony, Earth. Galactica Commander Adama and President Laura Roslin face waning supplies, crushed morale, ... and the credible threat Cylons aboard the ship. ...
The Invisible
,
David S Goyer
, 2007
...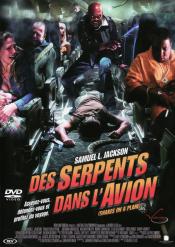 Snakes on a Plane
,
David R Ellis
, 2006
An FBI agent takes on a plane full of deadly and poisonous snakes, deliberately released to kill a witness being flown from Honolulu to Los Angeles to testify against a mob boss....
Elektra
,
Rob Bowman
, 2005
In the ultimate battle between good and evil stands a warrior who makes the choice that tips the balance. A strong, mysterious and a deadly sexy action heroine - a lethal synthesis of grace and power. Not long after recovering from seemingly mortal wounds, Elektra has severed all ties with the world, living only for her next assignment. But in an unexpected turn of events, she is forced to make a decision that can take her life in a new...
Fear X
,
Nicolas Winding Refn
, 2003
...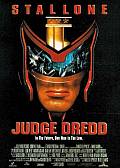 Judge Dredd
,
Danny Cannon
, 1995
The Year is 2139. The Planet Earth has changed into a virtually uninhabitable place called the "Cursed Earth". All of the Earth's population have crowded into the cities across the planet, now known as "Mega Cities". The crimes in these "Mega cities" became so violent and so powerful, that the regular justice system was powerless to contain, then it collapsed completely. But, a new Justice System came from the ashes, They were 3 justice systems...