Filmography from : Mark O Brien
Actor :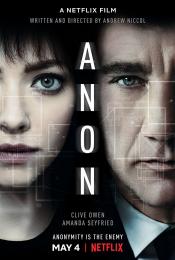 Anon
,
Andrew Niccol
, 2018
In a near-future world where there is no privacy, ignorance or anonymity, our private memories are recorded and crime almost ceases to exist. In trying to solve a series of unsolved murders, SAL FRIELAND (Owen) stumbles onto a young woman (Seyfried) who appears to have subverted the system and disappeared. She has no identity, no history and no record. Sal realizes it may not be the end of crime but the beginning. Known only as THE GIRL, she...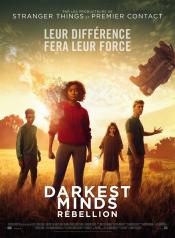 The Darkest Minds
,
Jennifer Yuh Nelson
, 2018
After a disease killed 98% of children and young people in the United States, the 2% who managed to survive have developed superpowers, but have been locked in internment camps after being declared a threat. One of those 16-year-old girls, Ruby, manages to escape from her camp and joins a group of teenagers fleeing government forces....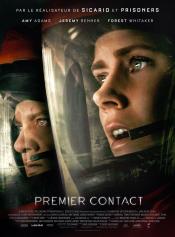 Arrival
,
Denis Villeneuve
, 2016
Linguistics professor Louise Banks leads an elite team of investigators when gigantic spaceships touchdown in 12 locations around the world. As nations teeter on the verge of global war, Banks and her crew must race against time to find a way to communicate with the extraterrestrial visitors. Hoping to unravel the mystery, she takes a chance that could threaten her life and quite possibly all of mankind....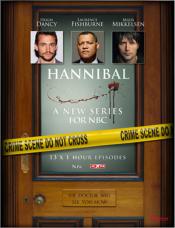 Hannibal
,
Michael Rymer
(9 episodes, 2013-2015),
Guillermo Navarro
(6 episodes, 2013-2015),
Vincenzo Natali
(6 episodes, 2014-2015),
David Slade
(5 episodes, 2013-2014),
Tim Hunter
(4 episodes, 2013-2014),
John Dahl
(2 episodes, 2013-2015),
Peter Medak
(2 episodes, 2013-2014),
James Foley
(1 episode, 2013),
David Semel
(1 episode, 2014),
Marc Jobst
(1 episode, 2015),
Adam Kane
(1 episode, 2015),
Neil Marshall
(1 episode, 2015), 2015
Will Graham is a gifted criminal profiler who is on the hunt for a serial killer with the FBI. Graham's unique way of thinking gives him the astonishing ability to empathize with anyone – even psychopaths. He seems to know what makes them tick. But when the mind of the twisted killer he's pursuing is too complicated for even Will to comprehend, he enlists the help of Dr. Lecter, one of the premier psychiatric minds in the country. Armed...