Filmography from : Mark Oliver
Actor :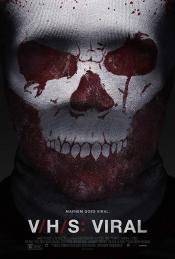 V/H/S Viral
,
Justin Benson
(segment 'Bonestorm'),
Gregg Bishop
(segment 'Dante the Great'),
Todd Lincoln
(segment 'Gorgeous Vortex'),
Aaron Moorhead
(segment 'Bonestorm'),
Marcel Sarmiento
(segment 'Vicious Circles'),
Nacho Vigalondo
(segment 'Parallel Monsters'), 2014
A Los Angeles police chase sends a fame-obsessed man on a wild ride to save his girlfriend from a cybernetic terror....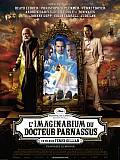 The Imaginarium of Doctor Parnassus
,
Terry Gilliam
, 2009
The Imaginarium of Doctor Parnassus is a fantastical morality tale, set in the present day. It tells the story of Dr Parnassus and his extraordinary 'Imaginarium', a travelling show where members of the audience get an irresistible opportunity to choose between light and joy or darkness and gloom. Blessed with the extraordinary gift of guiding the imaginations of others, Dr Parnassus is cursed with a dark secret. Long ago he made a bet with the...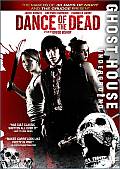 Dance of the Dead
,
Gregg Bishop
, 2008
On the night of the big High-School Prom, the dead rise to eat the living, and the only people who can stop them are the losers who couldn't get dates to the dance....
L: Change the World
,
Hideo Nakata
, 2008
...

Scream 2
,
Wes Craven
, 1997
...
Sleepaway Camp IV: The Survivor
,
Jim Markovic
, 1992
...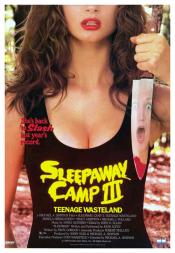 Sleepaway Camp III: Teenage Wasteland
,
Michael A Simpson
, 1989
Angela is back, in the form of an angry inner-city camper on the hunt for blood. Camp New Horizons, on the recycled grounds of the former murders, intends to pair high class teens with underclass counterparts. Angela, however, has a different plan. Will it be door number one, number two, or number three?...