Filmography from : Mark Richards
Actor :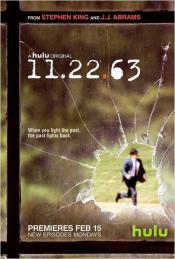 11.22.63
,
James Strong
(2 episodes, 2016),
Frederick EO Toye
(2 episodes, 2016),
John David Coles
(1 episode, 2016),
James Franco
(1 episode, 2016),
James Kent
(1 episode, 2016),
Kevin Macdonald
(1 episode, 2016), 2016
A teacher discovers a time portal that leads to October 21st, 1960 and goes on a quest to try and prevent the assassination of John F. Kennedy, which is complicated by the presence of Lee Harvey Oswald and the fact that he's falling in love with the past itself. ...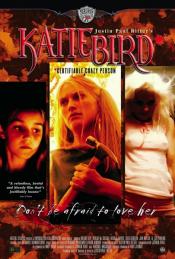 KatieBird *Certifiable Crazy Person 
,
Justin Paul Ritter
, 2005
KatieBird Wilkins, a woman with a passion for love, relives the events that lead up to her first killing during her final "session" with psychologist Dr. Mark Richardson, her doctor and lover. Director Justin Paul Ritter, in his directorial debut, weaves this disturbing tale of unrequited love and painful truth. Beginning in an urban apartment, the story traverses through past and present, taking you as far back as 1950s rural America. What...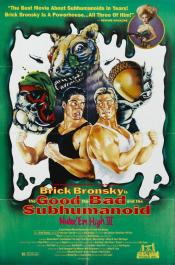 Class of Nuke 'Em High Part 3: The Good, the Bad and the Subhumanoid
,
Eric Louzil
, 1994
The third installment in the Class of Nuke 'em High series takes up where part 2 left off. A giant mutant squirrel has destroyed the Tromaville power plant and Roger Smith has saved the day. This one begins as Roger's twin sons Adlai and Dick are born. Dick is stolen at the hospital and Roger only knows that his one son Adlai exists. Dick is raised by thugs and is taught to be evil while Adlai is taught to be good and peaceful. The evil Dr....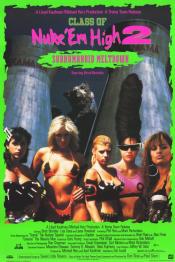 Class of Nuke 'Em High Part II: Subhumanoid Meltdown 
,
Eric Louzil
, 1991
The class of nuke 'em high is back, and this time they're in college! Tromaville's nuclear factory has been rebuilt and now includes the Tromaville institute of technology. Located inside the nuclear plant, Tromaville Tech is where Prof. Holt has perfected Sub-humanoids.... Living beings without emotions, who have been genetically programmed to perform menial tasks. When school reporter Roger Smith meets a beautiful subhumanoid named Victoria,...