Filmography from : Mark Robinson
Actor :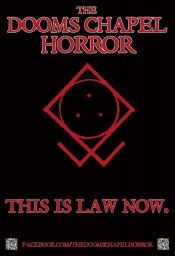 The Dooms Chapel Horror
,
John William Holt
(as John Holt), 2016
Kyle Cole returns home to Kaler Mills to film a documentary about the characters in his less-than-perfect childhood. He discovers that his small, southern hometown has not changed much. Many remember the tragic accident that pushed Kyle to move away, but not many know about the plan for revenge that was put into motion the second he stepped back into town....
Warehouse 13
,
Chris Fisher
(10 episodes, 2010-2013),
Constantine Makris
(9 episodes, 2009-2012),
Tawnia McKiernan
(7 episodes, 2009-2011),
Jack Kenny
(7 episodes, 2010-2014),
Stephen Surjik
(6 episodes, 2009-2011),
Jace Alexander
(2 episodes, 2009),
Vincent Misiano
(2 episodes, 2009),
Michael W Watkins
(2 episodes, 2009),
Millicent Shelton
(2 episodes, 2011-2013),
Michael McMurray
(2 episodes, 2012-2014),
Howard Deutch
(2 episodes, 2012-2013),
Ken Girotti
(1 episode, 2009),
Eric Laneuville
(1 episode, 2009),
Matt Earl Beesley
(1 episode, 2010),
Stephen Cragg
(1 episode, 2010),
Anton Cropper
(1 episode, 2010),
Jeremiah S Chechik
(1 episode, 2011),
Jay Chandrasekhar
(1 episode, 2012),
Andrew Seklir
(1 episode, 2012),
Matthew Hastings
(1 episode, 2013),
Jennifer Lynch
(1 episode, 2013),
Larry Teng
(1 episode, 2013),
Matt Birman
(1 episode, 2014),
Robert Duncan McNeill
(1 episode, 2014), 2014
After saving the life of the President in Washington D.C., a pair of U.S Secret Service agents are whisked away to a covert location in South Dakota that houses supernatural objects that the Regents, an Authority above and outside any government, have collected over the centuries. Their new assignment: retrieve any lost objects and investigate reports of new ones....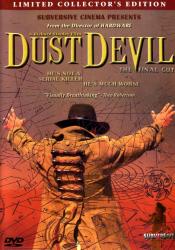 Dust Devil
,
Richard Stanley
, 1992
A shape shifter (Burke) comes from the desert in search of victims, a spirit the locals call "The Dust Devil". He prays on the lonely and the unloved, those that have already lost everything but life itself. Wendy (Field) has broken up with her husband and wanders aimlessly in her car. She picks up a stranger and begins having misgivings about picking him up when strange things begin to occur. Meanwhile a local police officer (Mokae) tracks the...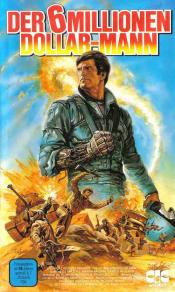 The Six Million Dollar Man
,
Richard Irving
, 1973
Colonel Steve Austin, astronaut and test pilot, is badly injured when he crashes while testing an experimental aircraft. A covert government agency (OSI) is willing to pay for special prosthetics to replace the eye, arm and both legs he lost in the crash. Highly advanced technology (Bionics) built into them will make him faster, stronger and better than normal. In return they want him to become a covert agent for the OSI. It will cost $6,000,000...