Filmography from : Martin Berkeley
Writer :

La chose qui surgit des ténèbres
,
Nathan Juran
, 1957
A giant prehistoric praying mantis, recently freed from the Arctic ice, voraciously preys on American military at the DEW Line and works its way south....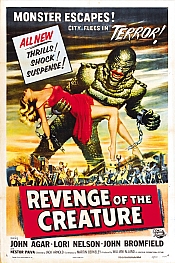 La Revanche de la créature
,
Jack Arnold
, 1955
Scientists re-discover Creature! Creature discovers lust! The "Creature From The Black Lagoon" is back and this time he's shipped to Marineland in (north) Florida for study. While in the aquarium he spies the love of his life. Naturally, the creature escapes in pursuit of beauty, down the St. Johns River, all the way to Jacksonville where he kidnaps his love from a downtown waterfront hotspot (dig the neon skyline in the background). ...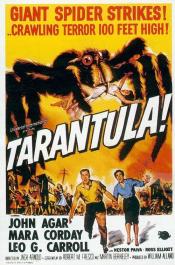 Tarantula
,
Jack Arnold
, 1955
Professor Gerald Deemer has been working on a special nutrient to help ease a predicted food shortage that is expected to come with the increase in human population. His experiments have been moderately successful but there have been some failures as a result. One day while he is gone two of his colleagues inject themselves with the nutrient with disastrous results and die a few days later. One however goes mad and injects Deemer with the...
Shock
,
Alfred L Werker
(as Alfred Werker), 1946
A psychologically distraught woman is committed to a private sanitarium by the man whom she witnessed commit a murder....