Filmography from : Marty Adams
Actor :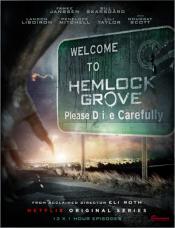 Hemlock Grove
,
David Straiton
(6 episodes, 2013-2015),
Deran Sarafian
(6 episodes, 2013),
Russell Lee Fine
(3 episodes, 2015),
TJ Scott
(2 episodes, 2013),
David Semel
(2 episodes, 2013),
Peter Cornwell
(2 episodes, 2014),
Eli Roth
(1 episode, 2013),
Billy Gierhart
(1 episode, 2014),
Sanaa Hamri
(1 episode, 2014),
Vincenzo Natali
(1 episode, 2014),
David Petrarca
(1 episode, 2014),
Floria Sigismondi
(1 episode, 2014),
Spencer Susser
(1 episode, 2014),
Jon Amiel
(1 episode, 2015),
Coky Giedroyc
(1 episode, 2015),
Marc Jobst
(1 episode, 2015),
Jim O'Hanlon
(1 episode, 2015),
Carl Tibbetts
(1 episode, 2015), 2013
A teenage girl is brutally murdered, sparking a hunt for her killer. But in a town where everyone hides a secret, will they find the monster among them?...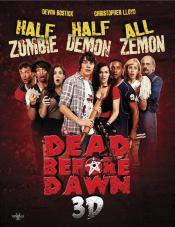 Dead Before Dawn 3D
,
April Mullen
, 2012
Casper Galloway'S future is one giant question mark. With only two weeks until college graduation, he still lives with his mother, is indecisive to a fault, and is one credit away from failing. But just when Casper thinks things couldn't get any worse, he and his friends accidentally unleash a curse that causes people to kill themselves and turn into Zombie Demons, aka Zemons. Armed with a slew of homemade weapons and a Winnebago, the team...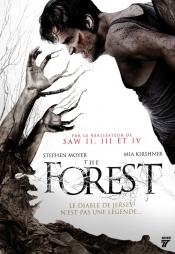 The Forest
,
Darren Lynn Bousman
, 2012
Despite their reluctance, Richard Marlow (Moyer) takes his wife, Cynthia (Kirshner); their young son, Danny; and his teenage daughter, Sadie, to the Pine Barrens for a long weekend of camping and family bonding. As they arrive at the Wharton State Forest, a mutilated deer runs out into the road, nearly colliding with the Marlows' car. Later that evening another bloodied animal falls from a tree. Bad turns to worse when, in the middle of the...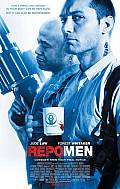 Repo Men
,
Miguel Sapochnik
, 2010
In the futuristic action-thriller Repo Men, humans have extended and improved our lives through highly sophisticated and expensive mechanical organs created by a company called The Union. The dark side of these medical breakthroughs is that if you don't pay your bill, The Union sends its highly skilled repo men to take back its property…with no concern for your comfort or survival. Jude Law plays Remy, one of the best organ repo men in...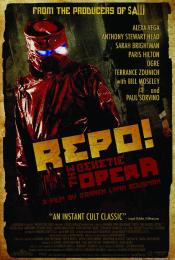 Repo! The Genetic Opera
,
Darren Lynn Bousman
, 2008
Set in the not-so-distant future, the production tells the story of an epidemic of organ failures that devastates the planet, killing tens of millions. As scientists feverishly make plans for a massive organ harvest program, a multi-billion dollar biotech company called GeneCo begins to manufacture salvation- for a price- offering simple payment plans to those lacking the necessary funds to purchase new body parts outright. But all financed...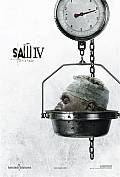 Saw 4
,
Darren Lynn Bousman
, 2007
During the autopsy of John Kramer, the coroner finds a tape inside his stomach and calls Detective Hoffman. Meanwhile, the police find Detective Kerry dead and the SWAT Commander Rigg is absolutely traumatized with the tortured corpse of Kerry and obsessed to save Detective Eric Matthews that has been missing for six months; however Hoffman asks him to take vacations and leave the case. The FBI agents Strahm and Perez join Hoffman's team to...