Filmography from : Marvin Miller
Actor :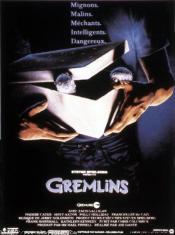 Gremlins
,
Joe Dante
, 1984
Minature green monsters tear through the small town of Kingston Falls. Hijinks ensue as a mild-mannered bank teller releases these hideous loonies after gaining a new pet and violating two of three simple rules: No water (violated), no food after midnight (violated), and no bright light. Hilarious mayhem and destruction in a town straight out of Norman Rockwell. So, when your washing machine blows up or your TV goes on the fritz, before you call...

Au revoir Papa
,
Patrick Regan
, 1981
...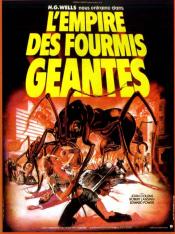 L'empire des fourmis géantes
,
Bert I Gordon
, 1977
Sleazy scam artist Joan Collins tries to sell phony real estate deals down in the Florida everglades. What she and her unsuspecting buyers don't know is the area has been taken over by giant ants! ...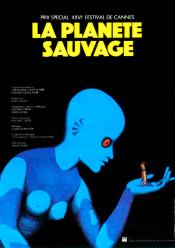 La Planète sauvage
,
René Laloux
, 1973
Slaves and masters dominate the narrative of the faraway world of Ygam. Set around the lifespan of Ter, a minute human shaped Om slave, and pet, of the giant blue alien Draags. Escaping into the wilderness and with a devise used for intellectual advancement of the Draags, Ter finds refuge and support from fellow Om's and using the learning tool, he finds that knowledge is power and then sets to use the new found knowledge to revolt against the...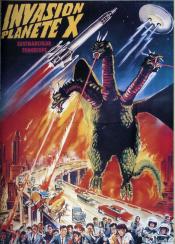 Invasion planète X
,
Ishirô Honda
(as Inoshirô Honda), 1965
Aliens from the mysterious Planet X, which resides on the dark side of of Jupiter, come to Earth asking its people to help them save their world from the dreaded King Ghidrah by letting them "borrow" Godzilla and Rodan. The aliens are actually planning to use the three monsters to take over our planet....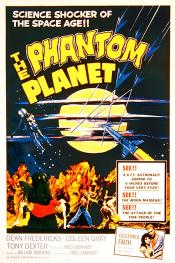 La planète fantôme
,
William Marshall
, 1961
The mysterious appearance of an unknown planet brings miniature people, giant monsters, beautiful women and undaunted heroes to the screen. The self-contained planet "Rheton" has the ability to move in and out of galaxies to escape their enemies. Earth sends an astronaut team to investigate, which discovers miniature people. One astronaut survives to help them fight off monsters and Solorite attacks. ...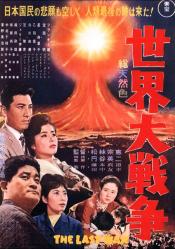 La dernière guerre de l'apocalypse
,
Shûe Matsubayashi
, 1961
This Japanese film speculates on the events which lead the U.S. and the Soviet Union into a nuclear Armageddon....

La chose qui surgit des ténèbres
,
Nathan Juran
, 1957
A giant prehistoric praying mantis, recently freed from the Arctic ice, voraciously preys on American military at the DEW Line and works its way south....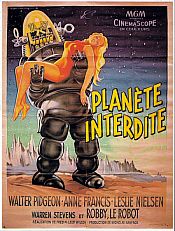 Planète interdite
,
Fred M Wilcox
(as Fred McLeod Wilcox), 1956
A starship crew goes to investigate the silence of a planet's colony only to find two survivors and a deadly secret that one of them has. ...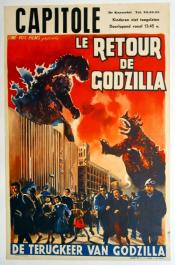 Le Retour de Godzilla
,
Motoyoshi Oda
,
Ishirô Honda
(earlier film clips) (uncredited), 1955
Godzilla battles an irradiated Ankylosaur and destroys Osaka in the process....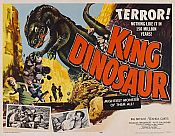 King Dinosaur
,
Bert I Gordon
, 1955
Blasting off to a newly discovered planet called Nova, which moved into our solar system, four explorers behold a fantastic adventure. The mysterious new planet has similar characteristics of Earth, except it is home to terrifying monsters like giant snakes, giant ants, mutated alligators, and most terrifying of all, King Dinosaur, a strange lizard-like being that is a fatal threat to the explorers. Can these people survive this planet and...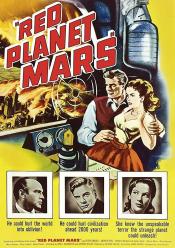 Red Planet Mars
,
Harry Horner
, 1952
An American scientist is able to contact and communicate with Mars with shattering political, economic, and spiritual repercussions. ...