Filmography from : Masahiro Higashide
Actor :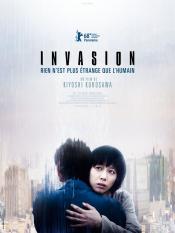 Yocho
,
Kiyoshi Kurosawa
, 2017
Miyuki is seeing apparitions at home and worrying her friend Etsuko. It is time for Miyuki to see a shrink. Etsuko's husband is Tatsuo and comes across something no one would believe, a doctor apparently not of this earth. Etsuko must battle on more than one front to save the earth, her loved ones and her sanity....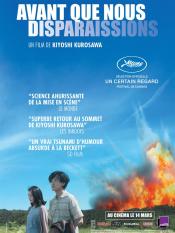 Sanpo suru shinryakusha
,
Kiyoshi Kurosawa
, 2017
Three aliens travel to Earth in preparation for a mass invasion, taking possession of human bodies....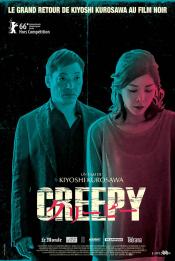 Kurîpî: Itsuwari no rinjin
,
Kiyoshi Kurosawa
, 2016
Takakura is a former detective. He receives a request from his ex-colleague, Nogami, to examine a missing family case that occurred 6 years earlier. Takakura follows Saki's memory. She is the only surviving family member from the case. Meanwhile, Takakura and his wife Yasuko recently moved into a new home. Their neighbor, Nishino, has a sick wife and a young teen daughter. One day, the daughter, Mio, tells him that the man is not her father and...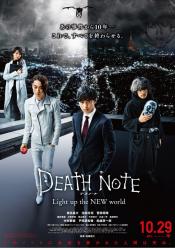 Death Note - Desu nôto: Light Up the New World
,
Shinsuke Sato
, 2016
10 years has passed since the confrontation between Kira and L. Again, Shinigami sends death notes to the ground and due to this, the world soon falls into chaos. Tsukuru (Masahiro Higashide) is a member of the Death Note special task force team with 6 other investigators including Matsuda who experienced the Kira case of 10 years ago. Mass murders caused by the death note takes place on Wall Street in the U.S., Shibuya in Japan and other...