Filmography from : Massimo De Rita
Writer :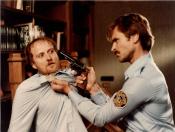 Blastfighter
,
Lamberto Bava
(as John Old Jr), 1984
The hero of the film is a murderer. He is an ex cop who served eight years in prison for the murder of his wife's murderer. Upon release from prison, he decided to return to his hometown to escape from his past. En route to his ancestral home in Georgia, one of his friends gives him a gun that fires grenades, smoke bombs, steel balls, rockets, and several other types of projectiles. One day, while just looking through the scope of his gun for no...
Blood Link
,
Alberto De Martino
(as Martin Herbert), 1982
A man who has been having psychic visions of himself killing naked women soon discovers that it's not himself he's seeing, it's his Siamese twin. (yes, they've been separated) So he travels to Hamburg, where the things he's seen start to come to pass......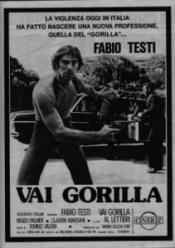 Vai Gorilla
,
Tonino Valerii
, 1975
...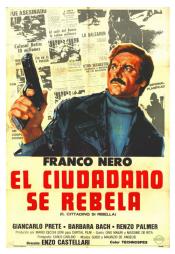 Il cittadino si ribella
,
Enzo G Castellari
, 1974
Carlo Antonelli, an engineer from Genoa, gets mugged and decides to take justice into his own hands. At first the muggers seem to get the upper hand, but then he's helped by Tommy, a young robber who takes his side....
Città violenta
,
Sergio Sollima
, 1970
After a bloody double-cross leaves him for dead, professional hit man Jeff tracks the shooter and his beautiful mistress to New Orleans. But when Jeff takes both revenge and the woman, he finds himself blackmailed by a powerful crime boss who wants the fiercely independent gunman to join his organization. Jeff refuses, and is hunted through an unforgiving city where love is like a loaded gun and debts of vengeance are paid in bullets....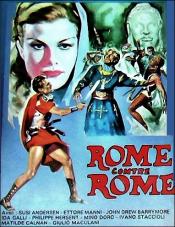 Roma contro Roma
,
Giuseppe Vari
, 1964
A fantastic yarn about a plot to conquer the world with an army of zombies!...