Filmography from : Massimo Righi
Actor :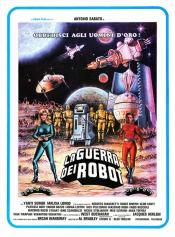 La guerra dei robot
,
Alfonso Brescia
(as Al Bradly), 1978
...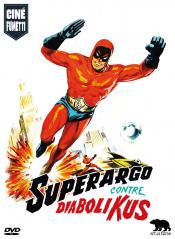 Superargo contro Diabolikus
,
Nick Nostro
, 1966
After accidentally killing an opponent on the ring, masked wrestler Superargo quits wrestling and, following the advice of his friend Col. Alex Kinski of the Secret Service, becomes a secret agent, using his superhuman abilities to stop villain Diabolicus' plans to wreck global economy by turning uranium into gold....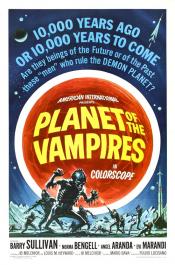 Terrore nello spazio
,
Mario Bava
, 1965
In the near future the two spaceships Argos and Galliot are sent to investigate the mysterious planet Aura. As the Galliot lands on the planet her crew suddenly go berserk and attack each other. The strange event passes, but the crew soon discovers the crashed Argos - and learns that her crew died fighting each other! Investigating further, the explorers come to realize the existence of a race of bodiless aliens that seek to escape from their...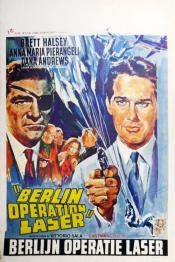 Berlino appuntamento per le spie (Operazione Polifemo)
,
Vittorio Sala
, 1965
...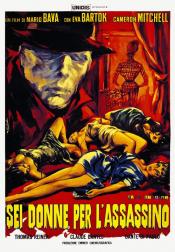 6 donne per l'assassino
,
Mario Bava
, 1964
Isabella, a young model is murdered by a mysterious masked figure at a boarding house run by Max Morlacchi and his lover Countess Cristiana Como. When Isabella's boyfriend is suspected of the killing, her diary, which apparently has some incriminating evidence linking her to the killer, dissapears, the masked killer begins killing off all the models in and around the house to find the diary....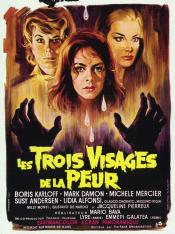 I tre volti della paura
,
Mario Bava
, 1963
A trio of atmospheric horror tales about: A woman terrorized in her apartment by phone calls from an escaped prisoner from her past; a Russian count in the early 1800s who stumbles upon a family in the countryside trying to destroy a particularly vicious line of vampires; and a 1900-era nurse who makes a fateful decision while preparing the corpse of one of her patients - an elderly medium who died during a seance. ...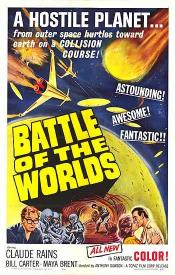 Il pianeta degli uomini spenti
,
Antonio Margheriti
(as Anthony Dawson), 1961
A runaway asteroid dubbed "The Outsider" mysteriously begins orbiting the Earth and threatens it with lethal flying saucers....