Filmography from : Matt Greenberg
Writer :
Simetierre
,
Kevin Kölsch
,
Dennis Widmyer
, 2019
Louis Creed, his wife Rachel and their two children Gage and Ellie move to a rural home where they are welcomed and enlightened about the eerie 'Pet Sematary' located near their home. After the tragedy of their cat being killed by a truck, Louis resorts to burying it in the mysterious pet cemetery, which is definitely not as it seems, as it proves to the Creeds that sometimes, dead is better....
Chambre 1408
,
Mikael Håfström
, 2007
The cynical and skeptical writer Mike Enslin writes books evaluating supernatural phenomena in hotels, graveyards and other haunted places, usually debunking the mystery. While writing his last book, he travels from Los Angeles to New York to spend one night in the evil room 1408 of the Dolphin Hotel, which is permanently unavailable for guests. The reluctant manager Mr. Gerald Olin objects to his request and offers an upgrade, expensive booze...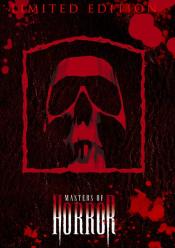 Masters of Horror
,
Stuart Gordon
(2 episodes, 2005-2007),
Dario Argento
(2 episodes, 2005-2006),
John Carpenter
(2 episodes, 2005-2006),
Joe Dante
(2 episodes, 2005-2006),
Mick Garris
(2 episodes, 2005-2006),
Tobe Hooper
(2 episodes, 2005-2006),
John Landis
(2 episodes, 2005-2006),
Don Coscarelli
(1 episode, 2005),
Brad Anderson
(1 episode, 2006),
Larry Cohen
(1 episode, 2006),
Ernest R Dickerson
(1 episode, 2006),
William Malone
(1 episode, 2006),
Lucky McKee
(1 episode, 2006),
John McNaughton
(1 episode, 2006),
Takashi Miike
(1 episode, 2006),
Tom Holland
(1 episode, 2007),
Peter Medak
(1 episode, 2007),
Rob Schmidt
(1 episode, 2007),
Norio Tsuruta
(1 episode, 2007), 2005
Anchor Bay has amassed some of the greatest horror film writers and directors to bring to you the anthology series, "Masters of Horror". For the first time, the foremost names in the horror film genre have joined forces for the series consisting of thirteen one-hour films each season....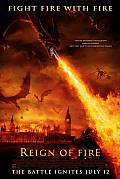 Le règne du feu
,
Rob Bowman
, 2002
It is twenty years in the future, and the planet has been devastated by vicious fire-breathing dragons. The last vestiges of humanity now struggle for survival in at remote ouposts. In a ruined castle in the English countryside, Quinn is desperately trying to hold together a band of frightened, restless survivors. As a boy, Quinn watched his mother die protecting him from one of the beasts, and is still haunted by the memory. One day, a group of...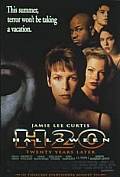 Halloween, 20 ans après
,
Steve Miner
, 1998
...
Les démons du maïs 3
,
James DR Hickox
, 1995
...
The Fair Haired Child
,
William Malone
, 0
...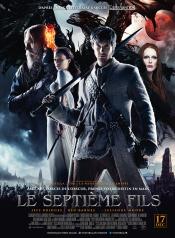 Le septième fils
,
Sergei Bodrov
, 0
In a time long past, an evil is about to be unleashed that will reignite the war between the forces of the supernatural and humankind once more. Master Gregory (Jeff Bridges) is a knight who had imprisoned the malevolently powerful witch Mother Malkin (Julianne Moore) centuries ago. But now she has escaped and is seeking vengeance. Summoning her followers of every incarnation, Mother Malkin is preparing to unleash her terrible wrath on an...