Filmography from : Matthew Brady
Actor :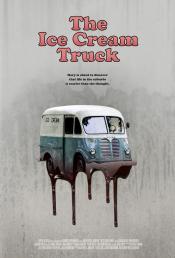 The Ice Cream Truck
,
Megan Freels Johnston
(attached), 2017
Mary's husband gets relocated for work which allows her to move back to her suburban hometown. As Mary's family ties up loose ends back home, she moves into their new house all alone and… waits. Although her familiar suburb is a constant reminder of her youth, something seems strange. A local Ice Cream Man with a love of nostalgia starts to kill some of her neighbors. Mary is torn between her mature instincts that something wrong and the...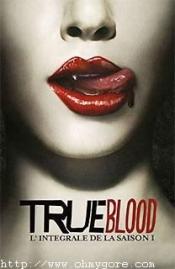 True Blood
,
Michael Lehmann
(15 episodes, 2008-2013),
Scott Winant
(13 episodes, 2008-2014),
Daniel Minahan
(8 episodes, 2008-2012),
Howard Deutch
(5 episodes, 2013-2014),
John Dahl
(4 episodes, 2008-2010),
Michael Ruscio
(4 episodes, 2009-2013),
Anthony Hemingway
(3 episodes, 2008-2013),
Alan Ball
(3 episodes, 2008),
Lesli Linka Glatter
(3 episodes, 2010-2012),
David Petrarca
(3 episodes, 2010-2012),
Romeo Tirone
(3 episodes, 2011-2013),
Stephen Moyer
(3 episodes, 2012-2014),
Daniel Attias
(3 episodes, 2012-2013),
Nick Gomez
(1 episode, 2008),
Nancy Oliver
(1 episode, 2008),
Marcos Siega
(1 episode, 2008),
Michael Cuesta
(1 episode, 2009),
Adam Davidson
(1 episode, 2009),
Jeremy Podeswa
(1 episode, 2011),
Gregg Fienberg
(1 episode, 2014),
Simon Jayes
(1 episode, 2014),
Angela Robinson
(1 episode, 2014),
Lee Rose
(1 episode, 2014),
Jesse Warn
(1 episode, 2014), 2014
The series follows Sookie Stackhouse, a barmaid living in Louisiana who can read people's minds, and how her life is turned upside down when the Vampire Bill, walks into her place of employment two years after vampires 'came out of the coffin' on national television....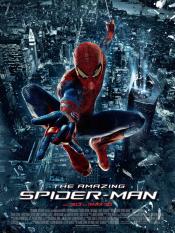 The Amazing Spider-Man
,
Marc Webb
, 2012
Like most teenagers, Peter is trying to figure out who he is and how he got to be the person he is today. Peter is also finding his way with his first high school crush, Gwen Stacy, and together, they struggle with love, commitment, and secrets. As Peter discovers a mysterious briefcase that belonged to his father, he begins a quest to understand his parents' disappearance - leading him directly to Oscorp and the lab of Dr Curt Connors, his...
Coma
,
Mikael Salomon
(2 episodes, 2012), 2012
...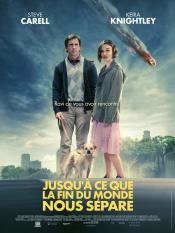 Seeking a Friend for the End of the World
,
Lorene Scafaria
, 2012
An asteroid named "Matilda" is on a collision course towards Earth and in three weeks the world will come to an absolute end. What would you do if your life and the world were doomed? One man decides to spend his time searching for his long lost love from high school during the coming catastrophe....