Filmography from : Matthew G Taylor
Actor :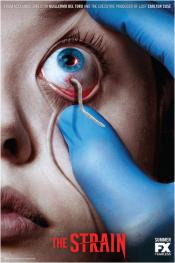 The Strain
,
J Miles Dale
(7 episodes, 2015-2017),
Kevin Dowling
(4 episodes, 2015-2017),
Deran Sarafian
(3 episodes, 2014-2016),
Phil Abraham
(3 episodes, 2014-2015),
Peter Weller
(3 episodes, 2014),
Vincenzo Natali
(3 episodes, 2015-2016),
TJ Scott
(3 episodes, 2015-2016),
Guillermo del Toro
(2 episodes, 2014-2015),
Guy Ferland
(2 episodes, 2014-2015),
David Semel
(2 episodes, 2014),
Charlotte Sieling
(2 episodes, 2014),
Howard Deutch
(2 episodes, 2015),
Ken Girotti
(2 episodes, 2016),
Norberto Barba
(2 episodes, 2017),
John Dahl
(1 episode, 2014),
Keith Gordon
(1 episode, 2014),
Gregory Hoblit
(1 episode, 2015),
Carlton Cuse
(1 episode, 2016),
Paco Cabezas
(1 episode, 2017),
Thomas Carter
(1 episode, 2017),
Jennifer Lynch
(1 episode, 2017), 2017
A thriller that tells the story of Dr. Ephraim Goodweather, the head of the Center for Disease Control Canary Team in New York City. He and his team are called upon to investigate a mysterious viral outbreak with hallmarks of an ancient and evil strain of vampirism. As the strain spreads, Eph, his team, and an assembly of everyday New Yorkers, wage war for the fate of humanity itself....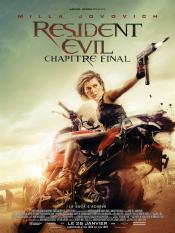 Resident Evil: The Final Chapter
,
Paul WS Anderson
, 2016
Picking up immediately after the events in Resident Evil: Retribution, humanity is on its last legs in Washington D.C. As the only survivor of what was meant to be humanity's final stand against the undead hordes, Alice must return to where the nightmare began - Raccoon City, where the Umbrella Corporation is gathering its forces for a final strike against the only remaining survivors of the apocalypse. In a race against time Alice will join...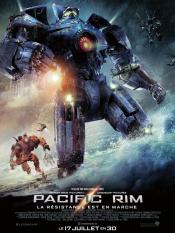 Pacific Rim
,
Guillermo del Toro
, 2013
When legions of monstrous creatures, known as Kaiju, started rising from the sea, a war began that would take millions of lives and consume humanity's resources for years on end. To combat the giant Kaiju, a special type of weapon was devised: massive robots, called Jaegers, which are controlled simultaneously by two pilots whose minds are locked in a neural bridge. But even the Jaegers are proving nearly defenseless in the face of the...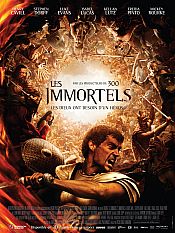 Immortals
,
Tarsem Singh
(as Tarsem Singh Dhandwar), 2011
As a power-mad king razes ancient Greece in search of a legendary weapon, a heroic young villager rises up against him in a thrilling quest as timeless as it is powerful. The brutal and bloodthirsty King Hyperion (Mickey Rourke) and his murderous Heraklion army are rampaging across Greece in search of the long lost Bow of Epirus. With the invincible Bow, the king will be able to overthrow the Gods of Olympus and become the undisputed master...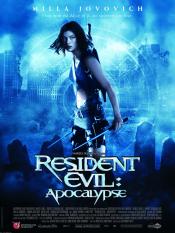 Resident Evil: Apocalypse
,
Alexander Witt
, 2004
Alice awakens from a terrible sleep to find her worst fears realized--the bloodthirsty Undead, which she and the now-annihilated squad of elite military fought to destroy, have been unleashed on the city that surrounds the secret facility of the Umbrella Corporation. Discovering she was an Umbrella experiment, Alice has been bio-genetically enhanced with new strengths, senses and dexterity--and she will need them. In the heart of the ravaged...
Gothika
,
Mathieu Kassovitz
, 2003
Dr. Miranda Grey (Barry) is a brilliant criminal psychiatrist. However, after a auto accident, she wakes up only to find that she has been convicted for the murder of her husband Doug. With only fragmented memories of the alleged crime, she begins to dig deeper into her husband's past. Meanwhile she is being haunted by the ghost of a girl called Rachel who is seemingly trying to convey a message to her with the phrase 'not alone.' As Miranda...
The Skulls
,
Rob Cohen
, 2000
...