Filmography from : Mayo Simon
Writer :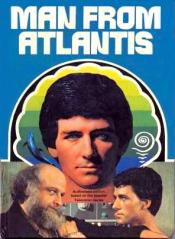 Man from Atlantis
,
David Moessinger
(2 episodes, 1977-1978),
Virgil W Vogel
(2 episodes, 1977),
Edward M Abroms
(1 episode, 1977),
Reza Badiyi
(1 episode, 1977),
Richard Benedict
(1 episode, 1977),
Dann Cahn
(1 episode, 1977),
Barry Crane
(1 episode, 1977),
Marc Daniels
(1 episode, 1977),
Robert Douglas
(1 episode, 1977),
Charles S Dubin
(1 episode, 1977),
Harry Harris
(1 episode, 1977),
Lee H Katzin
(1 episode, 1977),
Michael O'Herlihy
(1 episode, 1977),
Dennis Donnelly
(1 episode, 1978),
Paul Krasny
(1 episode, 1978), 1978
Mark Harris is the lone survivor of the legendary sunken continent of Atlantis. Having adapted to life underwater, Mark possesses webbed hands, light-sensitive eyes, and the ability to swim at low depths in the sea for long periods. He draws strength from water and can overpower most ordinary men. Mark assists an institute for undersea research operated by his human friends, Dr. Elizabeth Merrill and C.W. Crawford, and joins Dr. Merrill in...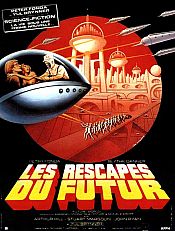 Futureworld
,
Richard T Heffron
, 1976
It has been several years since the disaster at the Delos resort (events of "Westworld"), and Delos is ready to reopen, replacing Westworld with the new "Futureworld," which is getting rave reviews. However, one of Delos's most famous critics, reporter Chuck Browning, is still not convinced that Delos has cleaned up its act, especially after an informant with inside information about Delos is murdered. Chuck teams up with fellow reporter Tracy...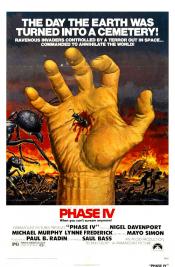 Phase IV
,
Saul Bass
, 1974
Desert ants suddenly form a collective intelligence and begin to wage war on the desert inhabitants. It is up to two scientists and a stray girl they rescue from the ants to destroy them. But the ants have other ideas. ...