E HTML PUBLIC -//IETF//DTD HTML 2.0//EN> 302 FOUND FOUND THE DOCUMENT HAS MOVED H
MEDIA
Disney reveals two posters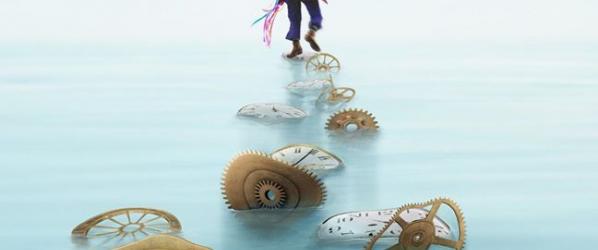 Disney is giving us our first glimpse at Johnny Depp and Mia Wasikowska in "ALICE THROUGH THE LOOKING GLASS" via two appropriately whimsical teaser posters.

"ALICE THROUGH THE LOOKING" Glass revisits Lewis Carroll's beloved stories with an all-new new tale that travels back to Underland – and back in Time.

Wasikowska told about the sequel in a recent interview :


We had a lot more sets on this one so that was really fun to have more interactive sets. The first 'Alice' was 90% green screen so it was quite fun to be part of a world.


Directed by James Bobin from a script by Linda Woolverton, the May 27, 2016 release also stars Anne Hathaway, Helena Bonham Carter, Rhys Ifans, Matt Lucas, Sacha Baron Cohen, Stephen Fry, Toby Jones, Alan Rickman, Michael Sheen, Timothy Spall, Paul Whitehouse and Barbara Windsor.

Synopsis : Alice returns to the magical world of Underland, only to find the Hatter in a horrible state. With the help of her friends, Alice must travel through time to save the Mad Hatter and Underland's fate from the evil clutches of the Red Queen and a clock like creature, known as Time.

Source : Comingsoon.net

- YOUR COMMENTS -
Be careful, every litigious comments will be deleted.


No comments.

Leave your comment