E HTML PUBLIC -//IETF//DTD HTML 2.0//EN> 302 FOUND FOUND THE DOCUMENT HAS MOVED H
MEDIA
First look at Olivia Cooke as Art3mis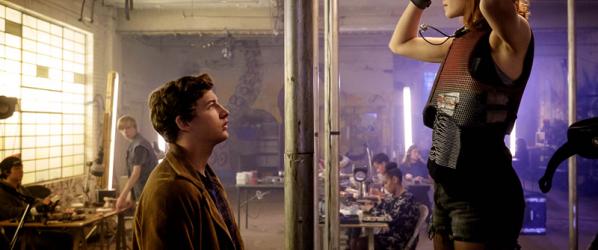 Warner Bros. Pictures has revealed a first look at Olivia Cooke as Samantha Evelyn Cook (a.k.a. Art3mis) in Steven Spielberg's "READY PLAYER ONE"!

Set in the near future, "READY PLAYER ONE" follows outcast teenager Wade Watts (Sheridan), who escapes from his bleak surroundings by logging in to the OASIS, a globally networked virtual utopia where users can lead idyllic alternate lives. When eccentric billionaire who created the OASIS dies, he offers up his vast fortune as the prize in an elaborate treasure hunt. Along with gamers from around the world, Wade joins the adventure, and quickly finds himself pitted against powerful corporate foes and other ruthless competitors who will do anything, in the oasis or the real world, to reach the treasure first.

The film stars Tye Sheridan, Olivia Cooke, Mark Rylance, Simon Pegg, TJ Miller, Hannah John-Kamen and Ben Mendelsohn.

A Warner Bros. Pictures, Village Roadshow Pictures and DreamWorks Pictures production, the "READY PLAYER ONE" movie is being directed by Spielberg. Based on Ernest Cline's novel, the screenplay is by Cline, Zak Penn and Eric Eason. Alan Silvestri ("BACK TO THE FUTURE" trilogy) will compose the music.

"READY PLAYER ONE" gets its game on when it opens on March 30, 2018.

Synopsis : When the creator of an MMO called the Oasis dies, he releases a video in which he challenges all Oasis users to find his Easter Egg, which will give the finder his fortune. Wade Watts finds the first clue and starts a race for the Egg.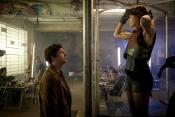 Source : Comingsoon.net
- YOUR COMMENTS -
Be careful, every litigious comments will be deleted.

No comments.
Leave your comment