L'ATTAQUE DU REQUIN A 6 TETES
MEDIA
Image Gallery Previews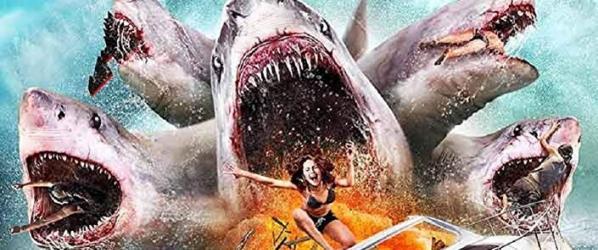 Mark Atkins' "6-HEADED SHARK ATTACK", premiering Saturday, August 18 at 9pm EST on Syfy for the fifth annual "Sharknado Week".

Prior to the premiere, Syfy will also be playing "2-HEADED SHARK ATTACK", "3-HEADED SHARK ATTACK" and "5-HEADED SHARK ATTACK".

Brandon Auret, Chris Fisher, Meghan Oberholzer, Jonathan Pienaar, Thandi Sebe, Cord Newman, Naima Sebe, Tapiwa Musvosvi, Caitlin Harty, Nikita Faber and Wilco Wilkens are starring.


We pulled out all the stops on this movie, it is going to be over-the-top and bloody as hell. We tried to push the action, humor and insanity to the next level.

Atkins promised

Synopsis : What is supposed to be a marriage boot camp on a remote island turns into the ultimate test for survival when a 6-headed shark starts attacking the beach. Trapped with minimal weapons they try to fight off the shark, but quickly discover that no one is safe in the water or on land.

US Release : 2018-08-18

Source : Bloody-disgusting.com

- YOUR COMMENTS -
Be careful, every litigious comments will be deleted.


No comments.

Leave your comment