V/H/S
MEDIA
- Poster and trailer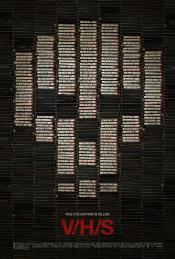 Magnolia Pictures has released the trailer and poster for V/H/S, the new horror thriller coming to VOD on August 31st before hitting limited theaters on October 5th.
V/H/S is a POV, found footage horror film which features work from directors (
Adam Wingard
,
Glenn McQuaid
,
Radio Silence
,
David Bruckner
,
Joe Swanberg
and
Ti West
).
Synopsis : A group of misfits are hired by an unknown third party to burglarize a desolate house in the countryside and acquire a rare tape. Upon searching the house, the guys are confronted with a dead body, a hub of old televisions and an endless supply of cryptic footage, each video stranger and more inexplicable than the last...
French Release : 2012-10-31 - US Release : 2012-03-11
Source : ShockTillYouDrop
No comments.