Filmography from : Mellini Kantayya
Actor :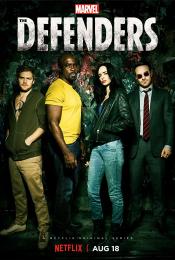 The Defenders 
,
SJ Clarkson
(2 episodes, 2017),
Phil Abraham
(1 episode, 2017),
Farren Blackburn
(1 episode, 2017),
Uta Briesewitz
(1 episode, 2017),
Félix Enríquez Alcalá
(1 episode, 2017),
Peter Hoar
(1 episode, 2017),
Stephen Surjik
(1 episode, 2017), 2017
"Marvel's The Defenders" follows Daredevil, Jessica Jones, Luke Cage and Iron Fist. A quartet of singular heroes with one common goal - to save New York City. This is the story of four solitary figures, burdened with their own personal challenges, who realize they just might be stronger when teamed together....
Keane 
,
Lodge Kerrigan
, 2004
A man in his early 30s (Keane) struggles with the supposed loss of his daughter from port authority bus terminal in New York, while fighting serious battles with schizophrenia. We can never be sure if the loss is real or imaginary; or whether his overt interest in helping young girls is innocent and of a fatherly nature, or is of a darker, scarier motive. ...