Filmography from : Mercedes Mcnab
Actor :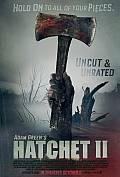 Hatchet II
,
Adam Green
, 2010
...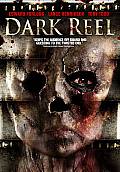 Dark Reel 
,
Josh Eisenstadt
, 2008
...

XII 
,
Michael A Nickles
, 2008
"You have been summoned..." Claire Norris, a young waitress in a small-town Arizona diner, sat on a jury along with eleven others and listened to the evidence against a man accused of a crime against a minor. After days of difficult deliberation, the man - Leonard Karisson, Jr. - was found guilty. In prison, the "unspoken rule" regarding such crimes was enforced - Karisson was beaten by the other prisoners to within an inch of his life, his...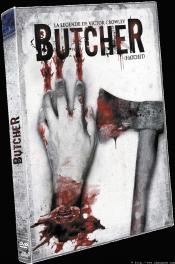 Hatchet
,
Adam Green
, 2006
A motley crew of tourists embark on a boat ride of the haunted Louisiana bayous where they learn the terrifying tale of local legend "Victor Crowley"; a horribly disfigured man who was tragically and accidentally killed with a hatchet by the hands of his own father. But when the boat sinks and the ghost story turns out to be real, the group tries desperately to escape the swamp with their lives...and all of their pieces....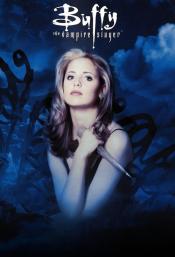 Buffy the Vampire Slayer
,
Joss Whedon
(22 episodes, 1996-2003),
James A Contner
(20 episodes, 1998-2003),
David Solomon
(19 episodes, 1997-2003),
David Grossman
(13 episodes, 1999-2003),
Michael Gershman
(10 episodes, 1998-2003),
Bruce Seth Green
(8 episodes, 1997-1998),
Nick Marck
(7 episodes, 1999-2002),
James Whitmore Jr
(5 episodes, 1998-1999),
David Greenwalt
(4 episodes, 1997-1998),
David Semel
(4 episodes, 1997-1998),
Michael Lange
(4 episodes, 1998-1999),
Douglas Petrie
(3 episodes, 2001-2003),
John T Kretchmer
(2 episodes, 1997),
Ellen S Pressman
(2 episodes, 1997),
Daniel Attias
(2 episodes, 2000-2001),
Marti Noxon
(2 episodes, 2000-2001),
David Fury
(2 episodes, 2002-2003),
Rick Rosenthal
(2 episodes, 2002),
Marita Grabiak
(2 episodes, 2003),
Reza Badiyi
(1 episode, 1997),
Scott Brazil
(1 episode, 1997),
Stephen Cragg
(1 episode, 1997),
Stephen L Posey
(1 episode, 1997),
Charles Martin Smith
(1 episode, 1997),
Deran Sarafian
(1 episode, 1998),
Tucker Gates
(1 episode, 1999),
Regis Kimble
(1 episode, 1999),
Christopher Hibler
(1 episode, 2001),
Turi Meyer
(1 episode, 2001),
Alan J Levi
(1 episode, 2002),
Bill Norton
(1 episode, 2002),
Michael Grossman
(1 episode, 2003), 1997
"In every generation there is a chosen one... she alone will stand against the vampires, the demons and the forces of darkness. She is the slayer." Buffy Summers knows this tale by heart, and no matter how hard she tries to be just a "normal girl", she can not escape from her destiny... Thankfully, she is not alone in her quest to save the world, as she has the help of her friends, the hilarious (and surprisingly quite effective) evil-fighting...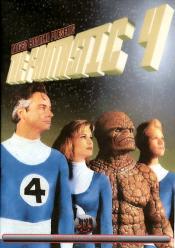 The Fantastic Four 
,
Oley Sassone
, 1994
When an experimental space voyage goes awry, four people are forever changed by cosmic rays: Reed Richards, inventor and leader of the group gains the ability to stretch his body and takes the name Mr. Fantastic. His girlfriend, Sue Storm, gains the ability to turn invisible and create force fields becoming The Invisible Girl. Her little brother, Johnny Storm, becomes The Human Torch with the ability to control fire, including covering his own...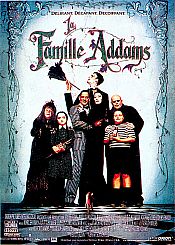 The Addams Family
,
Barry Sonnenfeld
, 1991
Con artists plan to fleece the eccentric family using an accomplice who claims to be their long lost Uncle Fester. ...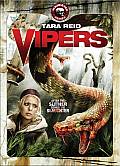 Vipers 
,
Bill Corcoran
, 0
Eden Island. Beautiful, idyllic and suddenly the most terrifying place on earth. Scientifically-enhanced snakes bred for their venom have now broken free from a remote research facility. They're out for more than a bite to eat – they won't stop till every human has been devoured. With no time left, the handful of survivors must call on their own ingenuity and courage against the insatiable VIPERS....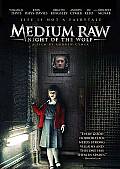 Medium Raw: Night of the Wolf 
,
Andrew Cymek
, 0
Capturing the sadistic serial killer "The Wolf" was just the beginning for rookie cop Johnny Morgan. As he escorts the monster to his new home in the dark underground halls of Parker's Asylum, bedlam ensues and Johnny along with a handful of civilians become players in a night of survival against the world's most terrifying inmates....