Interview with PaSKaL - March 2004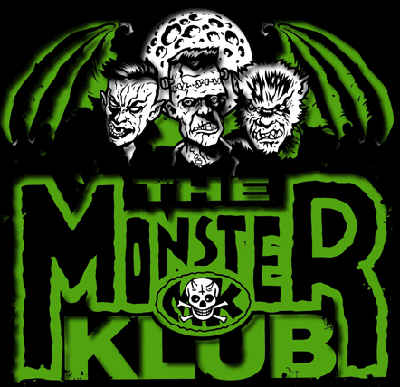 1. Oh My Gore : "Which is your favourite movie and why ?"
"HELLRAISER"!!!!! All that I love is in this movie, its unhealthy side and the S&M, blood and Monsters (the Cenobites are the most original creatures that have been created for a long time) , and of course Clive Barker... why doesn't he make movies anymore ? I know he's preparing something out of the "Tortured Souls" figures but he's taking it's time...fortunately he still writes !
Another movie that I like is "NEAR DARK", the best Vampire movie to me, wild and rock n' roll... And if I'm entitled to quote another, it would be "CRASH" in another genre...
2. Oh My Gore : "Which is the movie that you disliked the most and why ?"
Easy.."THE FIFTH ELEMENT" !!!
It's a bit like "Hellraiser" except that there's all that I hate in that movie... Luc Besson, the settings and the costumes are awful, low Si-Fi with a 3 year old kid philosophy, a movie which pretends to be for large audiences but which tries to desdain you copying all that Americans do worst in this genre... alright I stop now but the list is long..

3. Oh My Gore : "Who is your favourite director and why ?"
The "TROMA" for their whole work, they don't think themselves as higher than the others and they show it clearly, they do what they like without concessions and with a "fuck you" side that I love, all the contrary of "THE FIFTH ELEMENT" (definately) ... I like this mentality in cinema and in music as well. For the directors that's harder...
It would be Romero, Argento, Lynch...again not for a precise movie, but for their whole career, with highs and lows, and for the characters too.
4. Oh My Gore : "Who is your favourite actor and why ?
Christopher Lee.
I love this British class with which he played Dracula...What could have been done when facing such a vampire ?
Nobody could have resisted.
It was far from Buffy...

5. Oh My Gore : "Which scene scared you the most ?"
All the scenes of Hitchcock's "THE BIRDS" (another director that I could have added higher) .. I watched that movie with my parents when I was very young..I had many nightmares about it all night.. It changed a lot, later my parents had nightmares about me..
6. Oh My Gore : "Which band, according to you, symbolizes horror the best ?"
The Meteors !
For knowing Paul Fenech and having gone to his place...he's the ultimate symbol unquestionably.

7. Oh My Gore : "Which original Soundtrack do you like the most ?
"HALLOWEEN" and "THE EXORCIST"...
Very simple and repetitive notes and you're scared for sure... Psychobilly use that a lot in its music.
I like also the "HELLRAISER" one but i'm not unbiased with this movie.
8. Oh My Gore : "Which movie poster do you like the most ?
I won't tell "HELLRAISER" again ... no...
"THE EXORCIST" !
Simple, effective and explicite. I also love all the old Hammer posters.

9. Oh My Gore : "Freddy or Jason ?"
At 100 for Freddy...
You would have give me the choice between Freddy and Michael Myers...it would have been hard to choose... but Jason...he's unexisting as a character.
10. Oh My Gore : "What do you think about Oh My Gore ! ?"
Honestly...It's a great website full of informations...There will be a link with it on ours. Keep on like that.
Stay Wild, Crazy and Psycho !
http://membres.lycos.fr/themonsterklub
- YOUR COMMENTS -
Be careful, every litigious comments will be deleted.

No comments.
Leave your comment