Filmography from : Michael Bryant
Actor :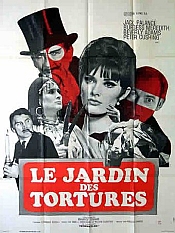 Le jardin des tortures
,
Freddie Francis
, 1967
A special sideshow torture exhibit has the power, according to showman Dr. Diablo, to warn people of evil in their futures. As skeptical customers are shown the greed and violence they're hiding, one of them snaps and kills Diablo. When they run off, we see the murder to be staged as part of the show. One of the customers has hung around to see this, and wants to make a deal with Diablo, aka the Devil....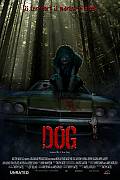 Dog
,
Timothy Gates
, 0
"A vast salvage yard, lies nestled in the woods, on the edge of a Mid-Western town. Owned and operated by a pair of sadistic, murderous brothers, the yard is a place of death and unimaginable horror. At night, the salvage yard is watched over, not by canines of the four-legged breed, but by "Dog", the owners' tormented younger brother. Warped by years of abuse at the hands of his brothers, horribly deformed by generations of in-breeding, the...