Filmography from : Michael Cadman
Actor :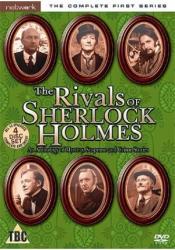 The Rivals of Sherlock Holmes
,
Jonathan Alwyn
(7 episodes, 1971-1973),
Alan Cooke
(3 episodes, 1971),
Jim Goddard
(3 episodes, 1971),
Graham Evans
(2 episodes, 1971-1973),
Derek Bennett
(2 episodes, 1973),
Reginald Collin
(2 episodes, 1973),
Bill Bain
(1 episode, 1971),
Piers Haggard
(1 episode, 1971),
Kim Mills
(1 episode, 1971),
Mike Vardy
(1 episode, 1971),
Peter Duguid
(1 episode, 1973),
Don Leaver
(1 episode, 1973),
Dennis Vance
(1 episode, 1973), 1973
This British TV series, shot almost entirely on videotape, dramatized short mystery fiction by authors who were contemporaries of Sir Arthur Conan Doyle. Many of these authors were virtually unknown to modern audiences, although all of the detectives portrayed had appeared in popular ongoing series of short stories or novels. "Rivals" featured the only dramatizations to date of such period characters as Jacques Futrelle's "The Thinking Machine"...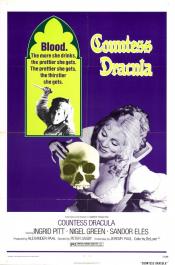 Countess Dracula
,
Peter Sasdy
, 1971
In medieval Europe aging Countess Elisabeth rules harshly with the help of lover Captain Dobi. Finding that washing in the blood of young girls makes her young again she gets Dobi to start abducting likely candidates. The Countess - pretending to be her own daughter - starts dallying with a younger man, much to Dobi's annoyance. The disappearances cause mounting terror locally, and when she finds out that only the blood of a virgin does the job,...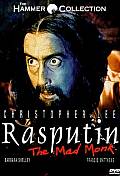 Rasputin: The Mad Monk
,
Don Sharp
, 1966
Thrown out of his monestary for licentious and drunken behaviour, Rasputin travels to St Petersburg to try his luck. Through a daliance with one of the czarina's ladies in waiting he soon gains influence at court with his powers of healing and of hypnotism. But he also makes enemies who wish to see him dead....