Filmography from : Michael Culkin
Actor :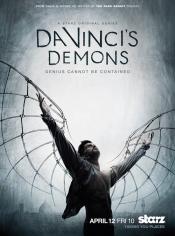 Da Vinci's Demons
,
Peter Hoar
(9 episodes, 2014-2015),
MJ Bassett
(2 episodes, 2013),
David S Goyer
(2 episodes, 2013),
Jamie Payne
(2 episodes, 2013),
Paul Wilmshurst
(2 episodes, 2013),
Jon Jones
(2 episodes, 2014),
Charles Sturridge
(2 episodes, 2014),
Mark Everest
(2 episodes, 2015),
Alex Pillai
(2 episodes, 2015),
Colin Teague
(2 episodes, 2015),
Justin Molotnikov
(1 episode, 2014), 2015
In a world where thought and faith are controlled, one man fights to set knowledge free. The secret history of Leonardo da Vinci's tantalizing life reveals a portrait of a young man tortured by a gift of superhuman genius. He is a heretic intent on exposing the lies of religion. An insurgent seeking to subvert an elitist society. A bastard son who yearns for legitimacy with his father. He finds himself in the midst of a storm that has been...

Dorian Gray
,
Oliver Parker
, 2009
Based on the classic novel by Oscar Wilde, Dorian Gray tells the story of a strikingly beautiful young man named Dorian (Ben Barnes). He arrives in Victorian London and is swept into a social whirlwind by the charismatic Henry Wotton (Colin Firth), who introduces Dorian to the hedonistic pleasures of the city. When a portrait of Dorian is unveiled, such is it's beauty that he makes a pledge: he would give anything to stay as he is in the picture...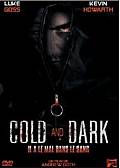 Cold and Dark
,
Andrew Goth
, 2005
When Detective Mortimer Shade is somehow killed in a freezer, a parasite called a grail possesses his body, revives him, but he needs blood to stay alive. His partner John Dark accepts the new situation and together they become vigilantes, judging and killing the bad guys, with Shade sucking their blood with his claw. However, Dark notes that Shade is losing the rest of his humanity and becoming a monster, being aware and afraid of the danger...
Highlander
,
Dennis Berry
(34 episodes, 1993-1998),
Paolo Barzman
(14 episodes, 1993-1997),
Richard Martin
(9 episodes, 1997-1998),
Clay Borris
(8 episodes, 1993-1994),
Thomas J Wright
(6 episodes, 1992),
Peter Ellis
(6 episodes, 1993-1996),
Ray Austin
(5 episodes, 1992-1993),
Mario Azzopardi
(5 episodes, 1994-1995),
Gérard Hameline
(5 episodes, 1996-1997),
Charles Wilkinson
(4 episodes, 1994-1997),
Adrian Paul
(4 episodes, 1995-1997),
Jorge Montesi
(3 episodes, 1992),
Robin Davis
(2 episodes, 1993),
Duane Clark
(2 episodes, 1995-1996),
James Bruce
(2 episodes, 1996),
Rafal Zielinski
(2 episodes, 1996),
René Manzor
(1 episode, 1993),
Daniel Vigne
(1 episode, 1993),
Bruno Gantillon
(1 episode, 1994),
Paul Ziller
(1 episode, 1994),
Jerry Ciccoritti
(1 episode, 1995),
Neill Fearnley
(1 episode, 1995),
George Mendeluk
(1 episode, 1995),
Yves Lafaye
(1 episode, 1996), 1998
...
The Fifth Element
,
Luc Besson
, 1997
Two hundred and fifty years in the future, life as we know it is threatened by the arrival of Evil. Only the Fifth Element can stop the Evil from extinguishing life, as it tries to do every five thousand years. She is assisted by a former elite commando turned cab driver, Korben Dallas, who is, in turn, helped by Prince/Arsenio clone, Ruby Rhod. Unfortunately, Evil is being assisted by Mr. Zorg, who seeks to profit from the chaos that Evil will...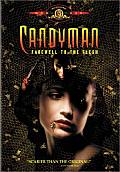 Candyman: Farewell to the Flesh
,
Bill Condon
, 1995
...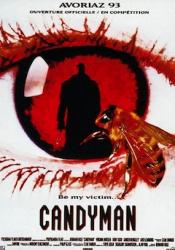 Candyman
,
Bernard Rose
, 1992
The Candyman, a murderous soul with a hook for a hand, is accidentally summoned to reality by a skeptic grad student researching the monster's myth....