Filmography from : Michael E Stogner
Actor :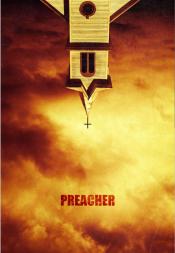 Preacher
,
Michael Slovis
(7 episodes, 2016-2018),
Evan Goldberg
(4 episodes, 2016-2017),
Seth Rogen
(4 episodes, 2016-2017),
Wayne Yip
(4 episodes, 2017-2018),
Sam Catlin
(3 episodes, 2016-2019),
Michael Morris
(3 episodes, 2016-2018),
John Grillo
(3 episodes, 2018-2019),
Kevin Hooks
(3 episodes, 2018-2019),
Laura Belsey
(2 episodes, 2018-2019),
Iain B MacDonald
(2 episodes, 2019),
Jonathan Watson
(2 episodes, 2019),
Kate Dennis
(1 episode, 2016),
Guillermo Navarro
(1 episode, 2016),
Scott Winant
(1 episode, 2016),
Craig Zisk
(1 episode, 2016),
Norberto Barba
(1 episode, 2017),
Michael Dowse
(1 episode, 2017),
David Evans
(1 episode, 2017),
Steph Green
(1 episode, 2017),
Maja Vrvilo
(1 episode, 2017),
Millicent Shelton
(1 episode, 2018), 2019
Jesse Custer (Dominic Cooper), a conflicted preacher in a small Texas town who merges with a creature that has escaped from heaven and develops the ability to make anyone do anything he says. Along with his ex-girlfriend, Tulip (Ruth Negga), and an Irish vampire named Cassidy (Joseph Gilgun), the three embark on a journey to literally find God (to make him answer for abandoning mankind....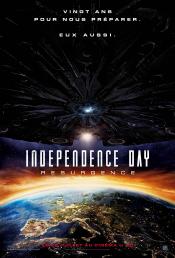 Independence Day: Resurgence
,
Roland Emmerich
, 2016
We always knew they were coming back. After 'Independence Day' redefined the event movie genre, the next epic chapter delivers global spectacle on an unimaginable scale. Using recovered alien technology, the nations of Earth have collaborated on an immense defense program to protect the planet. But nothing can prepare us for the aliens' advanced and unprecedented force. Only the ingenuity of a few brave men and women can bring our world back...
Transcendence
,
Wally Pfister
, 2014
As Dr. Will Caster works toward his goal of creating an omniscient, sentient machine, a radical anti-technology organization fights to prevent him from establishing a world where computers can transcend the abilities of the human brain....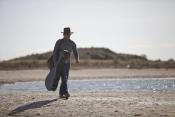 The Rambler
,
Calvin Reeder
, 2013
After being released from prison, a man known as The Rambler (Mulroney) stumbles upon a strange mystery as he attempts a dangerous journey through treacherous back roads and small towns en route to reconnecting with his long lost brother....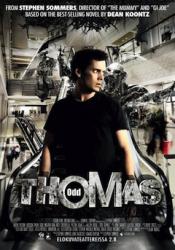 Odd Thomas
,
Stephen Sommers
, 2013
In a California desert town, a short-order cook with clairvoyant abilities encounters a mysterious man with a link to dark, threatening forces....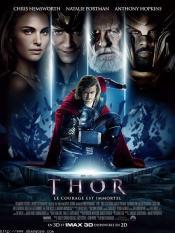 Thor
,
Kenneth Branagh
, 2011
Thor spans the Marvel Universe from present day Earth to the realm of Asgard. At the center of the story is the mighty Thor, a powerful but arrogant warrior whose reckless actions reignite an ancient war. Thor is cast down to Earth by his father Odin and is forced to live among humans. A beautiful, young scientist, Jane Foster (Portman), has a profound effect on Thor, as she ultimately becomes his first love. It's while here on Earth that Thor...