Filmography from : Michael Gothard
Actor :
Jack the Ripper
,
David Wickes
(2 episodes, 1988), 1988
A Scotland Yard police inspector, battling the booze, investigates the Jack the Ripper murders and discovers a conspiracy that leads all the way up to the queen....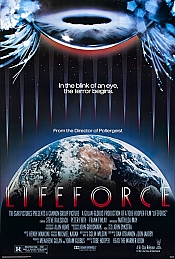 Lifeforce
,
Tobe Hooper
, 1985
A space shuttle mission investigating Halley's Comet brings back a malevolent race of space vampires who transform most of London's population into zombies. The only survivor of the expedition and British authorities attempt to capture a mysterious but beautiful alien woman who appears responsible....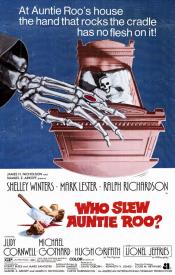 Whoever Slew Auntie Roo?
,
Curtis Harrington
, 1972
A demented widow lures unsuspecting children into her mansion in a bizarre "Hansel and Gretel" twist....
The Last Valley
,
James Clavell
, 1971
People in a small German village in the last valley to remain untouched by the devastating Thirty Years' War try to exist in peace with a group of soldiers occupying the valley....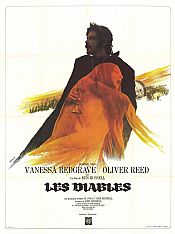 The Devils
,
Ken Russell
, 1971
This film focuses on an outspoken priest and a group of sexually repressed nuns in 17th-century France. ...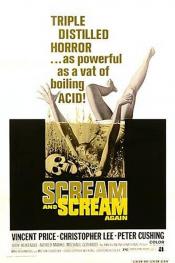 Scream and Scream Again
,
Gordon Hessler
, 1970
A serial killer, who drains his victims for blood is on the loose in London, the Police follow him to a house owned by an eccentric scientist....