Filmography from : Michael Lynch
Actor :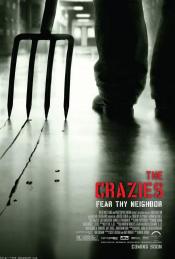 The Crazies
,
Breck Eisner
, 2010
In a terrifying tale of the "American Dream" gone wrong, four friends find themselves trapped in their hometown in The Crazies, a reinvention of the George Romero classic directed by Breck Eisner from a screenplay by Ray Wright (Pulse, Case 39) and Scott Kosar (The Amityville Horror, The Texas Chainsaw Massacre). David Dutton (Timothy Olyphant) is sheriff of Ogden Marsh, a picture-perfect American town with happy, law-abiding citizens. But one...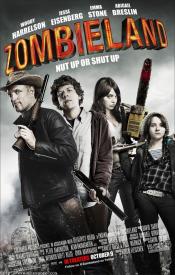 Zombieland
,
Ruben Fleischer
, 2009
A cowardly shut-in named Columbus (Eisenberg) is forced to join up with a seasoned zombie slayer named Tallahassee (Harrelson) in order to survive. As Tallahassee sets out on a mission to find the last Twinkie on Earth, the two men meet up with Wichita (Emma Stone) and Little Rock (Abigail Breslin), two young girls who have resorted to some rather unorthodox methods to survive amidst the chaos. Reluctant partners in the battle against the...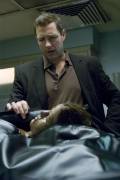 One Missed Call
,
Eric Valette
, 2008
...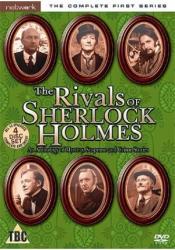 The Rivals of Sherlock Holmes
,
Jonathan Alwyn
(7 episodes, 1971-1973),
Alan Cooke
(3 episodes, 1971),
Jim Goddard
(3 episodes, 1971),
Graham Evans
(2 episodes, 1971-1973),
Derek Bennett
(2 episodes, 1973),
Reginald Collin
(2 episodes, 1973),
Bill Bain
(1 episode, 1971),
Piers Haggard
(1 episode, 1971),
Kim Mills
(1 episode, 1971),
Mike Vardy
(1 episode, 1971),
Peter Duguid
(1 episode, 1973),
Don Leaver
(1 episode, 1973),
Dennis Vance
(1 episode, 1973), 1973
This British TV series, shot almost entirely on videotape, dramatized short mystery fiction by authors who were contemporaries of Sir Arthur Conan Doyle. Many of these authors were virtually unknown to modern audiences, although all of the detectives portrayed had appeared in popular ongoing series of short stories or novels. "Rivals" featured the only dramatizations to date of such period characters as Jacques Futrelle's "The Thinking Machine"...