Filmography from : Michael Pitt
Actor :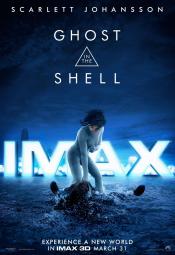 Ghost in the Shell 
,
Rupert Sanders
, 2017
Ghost in the Shell tells the story of The Major (Scarlett Johansson), a special ops, one-of-a-kind human-cyborg hybrid, who leads the elite task force Section 9. Devoted to stopping the most dangerous criminals and extremists, Section 9 is faced with an enemy whose singular goal is to wipe out Hanka Robotic's advancements in cyber technology....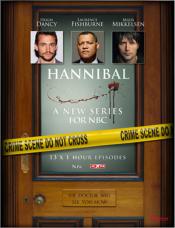 Hannibal 
,
Michael Rymer
(9 episodes, 2013-2015),
Guillermo Navarro
(6 episodes, 2013-2015),
Vincenzo Natali
(6 episodes, 2014-2015),
David Slade
(5 episodes, 2013-2014),
Tim Hunter
(4 episodes, 2013-2014),
John Dahl
(2 episodes, 2013-2015),
Peter Medak
(2 episodes, 2013-2014),
James Foley
(1 episode, 2013),
David Semel
(1 episode, 2014),
Marc Jobst
(1 episode, 2015),
Adam Kane
(1 episode, 2015),
Neil Marshall
(1 episode, 2015), 2013
Will Graham is a gifted criminal profiler who is on the hunt for a serial killer with the FBI. Graham's unique way of thinking gives him the astonishing ability to empathize with anyone – even psychopaths. He seems to know what makes them tick. But when the mind of the twisted killer he's pursuing is too complicated for even Will to comprehend, he enlists the help of Dr. Lecter, one of the premier psychiatric minds in the country. Armed...
Hugo
,
Martin Scorsese
, 2011
Set in 1930s Paris, an orphan who lives in the walls of a train station is wrapped up in a mystery involving his late father and an automaton....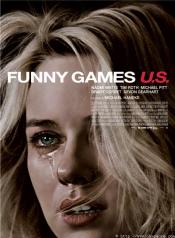 Funny Games
,
Michael Haneke
, 2007
In this English-language remake of a deconstruction in the way violence is portrayed in the media, a family settles into its vacation home, which happens to be the next stop for a pair of young, articulate, white-gloved serial killers on an excursion through the neighborhood. ...
The Village
,
M Night Shyamalan
, 2004
...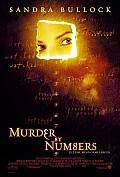 Murder by Numbers
,
Barbet Schroeder
, 2002
Richard Haywood, a Californian high school's coolest kid, secretly teams up with another rich kid in his class, brilliant nerd Justin 'Bonaparte' Pendleton, whose erudition, specially in forensic matters, allows them to plan elaborately perfect murders, just for the kick, for which they set up Richard's marijuana supplier, their school's janitor Ray Feathers, as a psychotic serial killer. The case is assigned to detectives Cassie 'the hyena'...