Filmography from : Michael Shanks
Actor :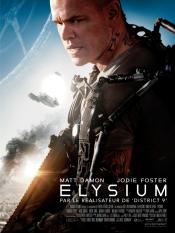 Elysium
,
Neill Blomkamp
, 2013
In the year 2159, two classes of people exist: the very wealthy, who live on a pristine man-made space station called Elysium, and the rest, who live on an overpopulated, ruined Earth. Secretary Delacourt (Jodie Foster) will stop at nothing to preserve the luxurious lifestyle of the citizens of Elysium – but that doesn't stop the people of Earth from trying to get in by any means they can. Max (Matt Damon) agrees to take on a...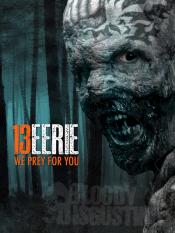 13 Eerie
,
Lowell Dean
, 2013
Six ambitious forensic undergrads are marooned on a remote island during a university field project. Unbeknownst to the group, the site was formerly used as an illegal biological testing ground for life-term criminals left for dead. But they aren't. They're undead....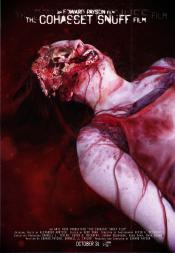 The Cohasset Snuff Film
,
Edward Payson
, 2012
The purpose of this documentary is to show the massive change that this video effected in the town of Cohasset. To examine, the original video footage that Collin made, weeks before the murders. Combined with interviews by people connected or involved with this story. Families, fellow classmates of Collin's, the victims, and the police officers. Our documentary, The Cohasset Snuff Film titled after this shocking video that has become legend,...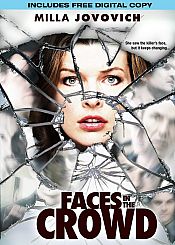 Faces in the Crowd
,
Julien Magnat
, 2011
A serial killer has been terrorizing the city. An innocent bystander witnesses his latest attack, but while fleeing, she falls from a bridge and is knocked unconscious. When she awakes in the hospital, she can't recognize family, her boyfriend, or even her own face in the mirror. She is diagnosed with prosopagnosia, or 'face blindness'. This is a real neurological disorder, like dyslexia but with faces, caused by a lesion of the temporal lobe,...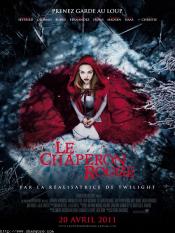 Red Riding Hood
,
Catherine Hardwicke
, 2011
In "Red Riding Hood," Seyfried plays Valerie, a beautiful young woman torn between two men. She is in love with a brooding outsider, Peter (Shiloh Fernandez), but her parents have arranged for her to marry the wealthy Henry (Max Irons). Unwilling to lose each other, Valerie and Peter are planning to run away together when they learn that Valerie's older sister has been killed by the werewolf that prowls the dark forest surrounding their village....
Arctic Blast
,
Brian Trenchard-Smith
, 2010
...
Stargate: The Ark of Truth
,
Robert C Cooper
, 2008
SG-1 searches for an ancient weapon which could help them defeat the Ori, and discover it may be in the Ori's own home galaxy. As the Ori prepare to send ships through to the Milky Way to attack Earth, SG-1 travels to the Ori galaxy aboard the Odyssey. The International Oversight committee has their own plans and SG-1 finds themselves in a distant galaxy fighting two powerful enemies....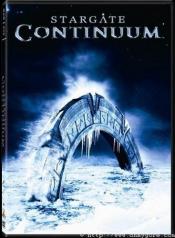 Stargate: Continuum
,
Martin Wood
, 2008
...
Mega Snake
,
Tibor Takács
, 2007
Duff Daniels (John T. Woods), the younger, stupider brother of Les (Michael Shanks), can't help himself from stealing a rare snake that's been kept in a jar by a Native American snake dealer (Ben Cardinal), and which has to follow some rules: don't let it out of the jar, then don't let it eat anything anything living, and never fear the heart of the snake. Before you can say, "That's sort of like Gremlins," the snake is out of the jar, it eats...
Swarmed
,
Paul Ziller
, 2005
...
Highlander
,
Dennis Berry
(34 episodes, 1993-1998),
Paolo Barzman
(14 episodes, 1993-1997),
Richard Martin
(9 episodes, 1997-1998),
Clay Borris
(8 episodes, 1993-1994),
Thomas J Wright
(6 episodes, 1992),
Peter Ellis
(6 episodes, 1993-1996),
Ray Austin
(5 episodes, 1992-1993),
Mario Azzopardi
(5 episodes, 1994-1995),
Gérard Hameline
(5 episodes, 1996-1997),
Charles Wilkinson
(4 episodes, 1994-1997),
Adrian Paul
(4 episodes, 1995-1997),
Jorge Montesi
(3 episodes, 1992),
Robin Davis
(2 episodes, 1993),
Duane Clark
(2 episodes, 1995-1996),
James Bruce
(2 episodes, 1996),
Rafal Zielinski
(2 episodes, 1996),
René Manzor
(1 episode, 1993),
Daniel Vigne
(1 episode, 1993),
Bruno Gantillon
(1 episode, 1994),
Paul Ziller
(1 episode, 1994),
Jerry Ciccoritti
(1 episode, 1995),
Neill Fearnley
(1 episode, 1995),
George Mendeluk
(1 episode, 1995),
Yves Lafaye
(1 episode, 1996), 1998
...