Filmography from : Michael Stevens
Actor :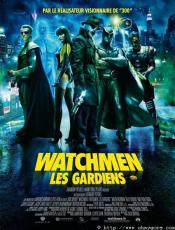 Watchmen : Les Gardiens
,
Zack Snyder
, 2009
"Watchmen" is set in an alternate 1985 America in which costumed superheroes are part of the fabric of everyday society, and the "Doomsday Clock" – which charts the USA's tension with the Soviet Union – is permanently set at five minutes to midnight. When one of his former colleagues is murdered, the washed up but no less determined masked vigilante Rorschach sets out to uncover a plot to kill and discredit all past and present...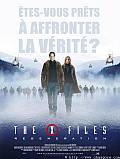 The X-Files: Régénération
,
Chris Carter
, 2008
...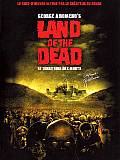 Land of the Dead - Le territoire des morts
,
George A Romero
, 2005
In a near future, the zombies are all around the world, and the human society is restructured and adapted for the new reality. In a protected city ruled by the powerful Kaufman (Dennis Hopper), the upper class has the usual privileges living in a fancy well-supplied building, while the poor people lives on the streets. Riley (Simon Baker) and Cholo (John Leguizamo) belong to a team that bring supplies (food, medicine etc.) to the city using a...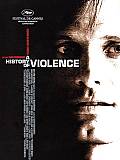 A History of Violence
,
David Cronenberg
, 2005
A mild-mannered man becomes a local hero through an act of violence, which sets off repercussions that will shake his family to its very core. ...
Bruiser
,
George A Romero
, 2000
...
Le Retour du Jedi
,
Richard Marquand
, 1983
...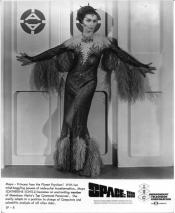 Cosmos 1999
,
Charles Crichton
(14 episodes, 1975-1976),
Ray Austin
(9 episodes, 1975-1976),
Tom Clegg
(5 episodes, 1976-1977),
David Tomblin
(4 episodes, 1975-1976),
Bob Kellett
(3 episodes, 1975-1976),
Val Guest
(3 episodes, 1976-1977),
Lee H Katzin
(2 episodes, 1975),
Bob Brooks
(2 episodes, 1976-1977),
Peter Medak
(2 episodes, 1976-1977),
Kevin Connor
(2 episodes, 1976),
Robert Lynn
(2 episodes, 1976), 1975
In 1999, Moonbase Alpha, nestled in the Lunar crater Plato, is a scientific research colony and watchdog over silos of atomic waste from Earth stored on the Moon's far side. On September 13, 1999, magnetic energy builds to cause an explosive chain-reaction of the waste, blasting the Moon out of Earth orbit and off the plane of the ecliptic, out of the Solar System. The inhabitants of Moonbase Alpha are unable to return to Earth and must survive...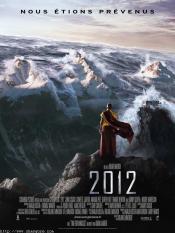 2012
,
Roland Emmerich
, 0
Dr. Adrian Helmsley, part of a worldwide geophysical team investigating the effect on the earth of radiation from unprecedented solar storms, learns that the earth's core is heating up. He warns U.S. President Thomas Wilson that the crust of the earth is becoming unstable and that without proper preparations for saving a fraction of the world's population, the entire race is doomed. Meanwhile, writer Jackson Curtis stumbles on the same...