Filmography from : Michelle Fairley
Actor :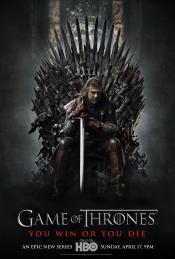 Game of Thrones
,
David Nutter
(9 episodes, 2012-2019),
Alan Taylor
(7 episodes, 2011-2017),
Alex Graves
(6 episodes, 2013-2014),
Miguel Sapochnik
(6 episodes, 2015-2019),
Mark Mylod
(6 episodes, 2015-2017),
Jeremy Podeswa
(6 episodes, 2015-2017),
Daniel Minahan
(5 episodes, 2011-2013),
Alik Sakharov
(4 episodes, 2012-2014),
Michelle MacLaren
(4 episodes, 2013-2014),
Brian Kirk
(3 episodes, 2011),
David Benioff
(3 episodes, 2013-2019),
DB Weiss
(3 episodes, 2013-2019),
Timothy Van Patten
(2 episodes, 2011),
Neil Marshall
(2 episodes, 2012-2014),
David Petrarca
(2 episodes, 2012),
Michael Slovis
(2 episodes, 2015),
Jack Bender
(2 episodes, 2016),
Daniel Sackheim
(2 episodes, 2016),
Matt Shakman
(2 episodes, 2017), 2019
In the mythical continent of Westeros, several powerful families fight for control of the Seven Kingdoms. As conflict erupts in the kingdoms of men, an ancient enemy rises once again to threaten them all. Meanwhile, the last heirs of a recently usurped dynasty plot to take back their homeland from across the Narrow Sea....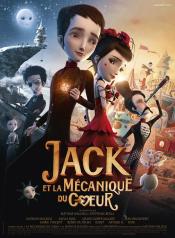 Jack et la mécanique du coeur
,
Stéphane Berla
,
Mathias Malzieu
,
Stéphane Berla
(co-director), 2013
A 19th-century drama about a man whose heart was replaced with a clock when he was born. The situation dictates that he should avoid feeling strong emotions -- love, most of all -- but he just can't keep his feelings under wraps....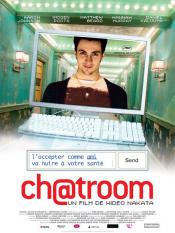 Chatroom
,
Hideo Nakata
, 2010
Teenagers meet in chat room, and on many occasions celebrations take place in the main chat room named "Chelsea teens!". The chatroom is portrayed on screen, as real-life room where people talk as a regular chat room on a computer screen. After a pedophile posing as a girl enters the chat room, they install a bell to fully secure the site. The main character's bad behavior quickly produces problems with parents that try to take his computer and...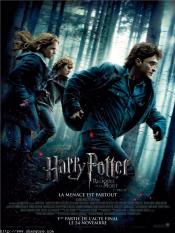 Harry Potter and the Deathly Hallows: Part 1
,
David Yates
, 2010
...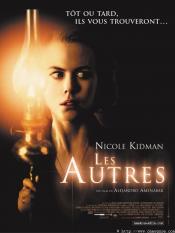 The Others
,
Alejandro Amenábar
, 2001
A woman named Grace retires with her two children to a mansion on Jersey, towards the end of the Second World War, where she's waiting for her husband to come back from battle. The children have a disease which means they cannot be touched by direct sunlight without being hurt in some way. They will live alone there with oppressive, strange and almost religious rules, until she needs to hire a group of servants for them. Their arrival will...