Filmography from : Michelle Williams
Actor :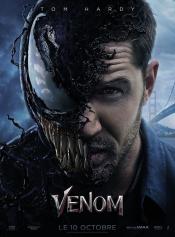 Venom
,
Ruben Fleischer
, 2018
When Eddie Brock acquires the powers of a symbiote, he will have to release his alter-ego "Venom" to save his life....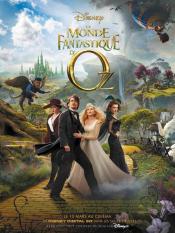 Le monde fantastique d'Oz
,
Sam Raimi
, 2013
Oscar Diggs (James Franco), a small-time circus magician with dubious ethics, is hurled away from dusty Kansas to the vibrant Land of Oz. At first he thinks he's hit the jackpot-fame and fortune are his for the taking. That all changes, however, when he meets three witches, Theodora (Mila Kunis), Evanora (Rachel Weisz), and Glinda (Michelle Williams), who are not convinced he is the great wizard everyone's been expecting. Reluctantly drawn into...
The Fourth Dimension
,
Harmony Korine
(segment 'The Lotus Community Workshop'),
Jan Kwiecinski
(segment 'Fawns'),
Aleksey Fedorchenko
(segment 'Chronoeye'), 2012
Grolsch Film Works and VICE Films present 'The Fourth Dimension', a film that gives us a glimpse of enlightenment through the eyes of three one-of-a-kind characters. The three filmmakers - Fedorchenko, Korine and Kwiecinski - have created three unique stories that offer up their vision of this higher plane of existence, the Fourth Dimension. Each filmmaker takes his character on a journey that changes the way they see the world and themselves....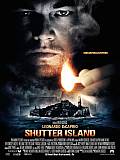 Shutter Island
,
Martin Scorsese
, 2010
It's 1954, and up-and-coming U.S. marshal Teddy Daniels is assigned to investigate the disappearance of a patient from Boston's Shutter Island Ashecliffe Hospital. He's been pushing for an assignment on the island for personal reasons, but before long he wonders whether he hasn't been brought there as part of a twisted plot by hospital doctors whose radical treatments range from unethical to illegal to downright sinister. Teddy's shrewd...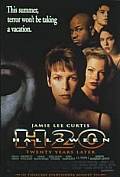 Halloween, 20 ans après
,
Steve Miner
, 1998
...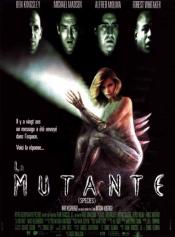 La mutante
,
Roger Donaldson
, 1995
In 1993, the Search for Extra Terrestrial Intelligence Project receives a transmission detailing an alien DNA structure, along with instructions on how to splice it with human DNA. The result is Sil, a sensual but deadly creature who can change from a beautiful woman to an armour-plated killing machine in the blink of an eye. Government agent Xavier Fitch assembles a team of scientists and mercenaries to locate and destroy Sil before she manages...