Filmography from : Mike Houston
Actor :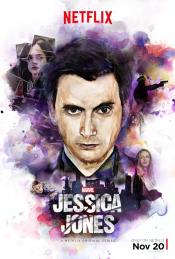 Jessica Jones 
,
Uta Briesewitz
(2 episodes, 2015-2018),
Simon Cellan Jones
(2 episodes, 2015),
SJ Clarkson
(2 episodes, 2015),
David Petrarca
(2 episodes, 2015),
Stephen Surjik
(2 episodes, 2015),
John Dahl
(1 episode, 2015),
Billy Gierhart
(1 episode, 2015),
Rosemary Rodriguez
(1 episode, 2015),
Michael Rymer
(1 episode, 2015),
Deborah Chow
(1 episode, 2018),
Neasa Hardiman
(1 episode, 2018),
Minkie Spiro
(1 episode, 2018), 2015
Ever since her short-lived stint as a superhero ended in tragedy, Jessica Jones has been rebuilding her personal life and career as a hot-tempered, sardonic private detective in Hell's Kitchen, New York City. Plagued by self-loathing and a wicked case of PTSD, Jessica battles demons from within and without, using her extraordinary abilities as an unlikely champion for those in need... especially if they're willing to cut her a check....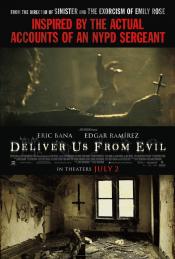 Deliver Us from Evil
,
Scott Derrickson
, 2014
NY police officer Ralph Sarchie (Eric Bana), investigates a series of crimes. He joins forces with an unconventional priest (Edgar Ramirez), schooled in the rituals of exorcism, to combat the possessions that are terrorizing their city....
Thinner
,
Tom Holland
, 1996
Based on the best-seller, Stephen King's Thinner stars Robert John Burke (Robocop 3) and Joe Mantegna (House of Games) in a story of supernatural terror and countdown to the ultimate payback. A 109-year old gypsy (Michael Constantine, My Big Fat Greek Wedding), hell-bent on revenge, exacts a curse so shocking it compels its victim to gorge himself in an effort to avoid shrinking away to nothingness. With time running out and a torture so bizarre...