Filmography from : Mike Moroff
Actor :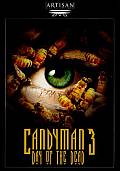 Candyman 3 - Le jour des morts
,
Turi Meyer
, 1999
...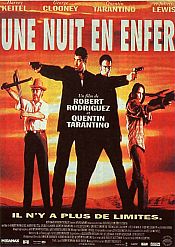 Une nuit en enfer
,
Robert Rodriguez
, 1996
The Gecko brothers are fugitives, and are on the run after a very interesting bank robbery. They kidnap the Fuller family, and drive to a Mexican bar to meet with other on-the-run criminals. It turns out the crooks in the bar are vampires, and if the Gecko brothers and the Fuller family can survive from dusk until dawn, the "crooks" will let em' go. ...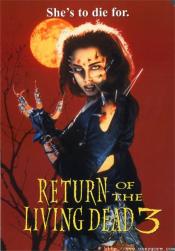 Le retour des morts-vivants 3
,
Brian Yuzna
, 1993
...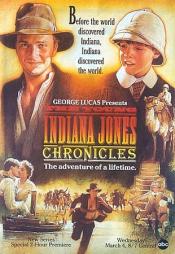 Les aventures du jeune Indiana Jones
,
Carl Schultz
(21 episodes, 1992-1993),
Simon Wincer
(6 episodes, 1992-1993),
René Manzor
(2 episodes, 1992-1993),
Ellery Ryan
(2 episodes, 1992),
Bille August
(2 episodes, 1993),
Mike Newell
(2 episodes, 1993),
Vic Armstrong
(1 episode, 1992),
Terry Jones
(1 episode, 1992),
Jim O'Brien
(1 episode, 1992),
David Hare
(1 episode, 1993),
Joe Johnston
(1 episode, 1993),
Dick Maas
(1 episode, 1993),
Syd Macartney
(1 episode, 1993),
Peter MacDonald
(1 episode, 1993),
Gillies MacKinnon
(1 episode, 1993),
Deepa Mehta
(1 episode, 1993),
Gavin Millar
(1 episode, 1993),
Nicolas Roeg
(1 episode, 1993),
Michael Schultz
(1 episode, 1993),
Robert Young
(1 episode, 1993), 1992
The now legendary, almost mythical character of Indiana Jones once had a childhood. Every episode starts out with the elderly man that he is in the 1990's getting into a specific situation where he has to tell a story from his past. The stories go back to when he was ten years old and on a world tour with his father, and to his late-teens when he fought in World War I....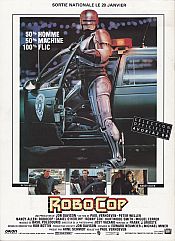 RoboCop
,
Paul Verhoeven
, 1987
Detroit - in the future - is crime ridden, and run by a massive company. The company have developed a huge crime fighting robot, which unfortunately develops a rather dangerous glitch. The company sees a way to get back in favour with the public when a cop called Alex Murphy is killed by a street gang. Murphys body is reconstructed within a steel shell and named Robocop. The Robocop is very successful against criminals, and becomes a target of...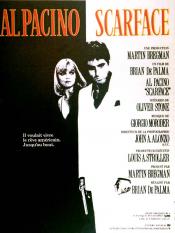 Scarface
,
Brian De Palma
, 1983
Tony Montana manages to leave Cuba during the Mariel exodus of 1980. He finds himself in a Florida refugee camp but his friend Manny has a way out for them: undertake a contract killing and arrangements will be made to get a green card. He's soon working for drug dealer Frank Lopez and shows his mettle when a deal with Colombian drug dealers goes bad. He also brings a new level of violence to Miami. Tony is protective of his younger sister but...