Filmography from : Min Tanaka
Actor :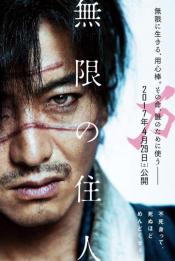 Blade of the Immortal
,
Takashi Miike
, 2017
Manji, a highly skilled samurai, becomes cursed with immortality after a legendary battle. Haunted by the brutal murder of his sister, Manji knows that only fighting evil will regain his soul. He promises to help a young girl named Rin avenge her parents, who were killed by a group of master swordsmen led by ruthless warrior Anotsu. The mission will change Manji in ways he could never imagine - the 100th film by master director Takashi Miike....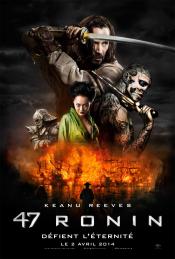 47 Ronin
,
Carl Rinsch
, 2013
While hunting in the forest, Lord Asano of Ako and his samurai find a young half-breed and take him with them to live in the castle. Several years later, Lord Asano holds a tournament to welcome the Shogun to Ako. The night after the tournament, Lord Asano is bewitched into hurting Lord Kira of Nagato, and is punished into committing seppuku by the Shogun. Realizing that it was a Lord Kira's evil plot, the samurais and the half-breed sets out...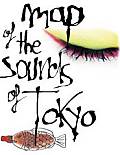 Carte des sons de Tokyo
,
Isabel Coixet
, 2009
Ryu (Kikuchi) is a solitary girl whose fragile appearance is in stark contrast with the double life she leads, working nights at a Tokyo fishmarket and sporadically taking on jobs as a hit woman. Mr. Nagara (Takeo Nakahara) is a powerful impresario mourning the loss of his daughter, Midori, who has committed suicide. He blames David (Sergi López), a Spaniard who runs a wine business in Tokyo. Mr. Nagara's employee, Ishida (Hideo Sakaki), was...
Tetsuo II: Body Hammer
,
Shin'ya Tsukamoto
, 1992
...