Filmography from : Mink Stole
Actor :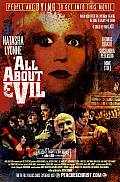 All About Evil
,
Joshua Grannell
, 2010
All About Evil is a wicked black comedy set in the world of a horror movie about a mousy librarian (Natasha Lyonne) who inherits her father's beloved but failing old movie house. In order to save the family business, she discovers her inner serial killer - and a legion of rabid gore fans - when she starts turning out a series of grisly shorts. What her fans don't realize yet is that the murders in the movies are all too real!...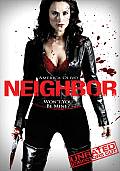 Neighbor
,
Robert A Masciantonio
(as Robert Angelo Masciantonio), 2009
When a mysterious new girl arrives in town, residents of the posh suburban neighborhood realize that she is not so ordinary. Charming and personable, the new girl is also a cold-blooded killer, breaking into homes and torturing and slaughtering anyone inside. A local bachelor quickly finds himself tied up with the newcomer, just in time for her to become friendly with his party guests....
Ring of Darkness
,
David DeCoteau
, 2004
...
The Vampire Hunters Club
,
Donald F Glut
, 2001
...
Lost Highway
,
David Lynch
, 1997
...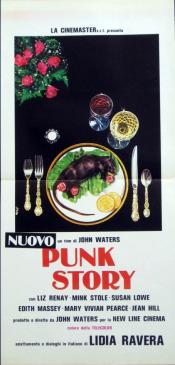 Desperate Living
,
John Waters
, 1977
A rich housewife enlists her maid's help to murder her husband; they go on the lam and end up in Mortville, a homeless community built into a garbage dump....
Female Trouble
,
John Waters
, 1974
A spoiled schoolgirl runs away from home, gets pregnant while hitchhiking, and ends up as a fashion model for a pair of beauticians who like to photograph women committing crimes...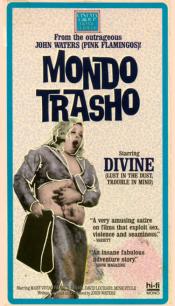 Mondo Trasho
,
John Waters
, 1969
A day in the lives of a hit-and-run driver and her victim, and the bizarre things that happen to them before and after they collide (sexual assault by a crazed foot-fetishist, visions of the Virgin Mary, strange chicken-foot grafting operations). ...