Filmography from : Mircea Monroe
Actor :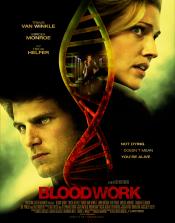 Bloodwork
,
Eric Wostenberg
, 2012
Best friends Greg and Rob, college roommates, decide to earn a little extra cash by participating in a two-week pharmaceutical test over the Christmas holidays. Locked into a remote hospital facility far out in the isolated countryside, they find themselves part of a bizarre series of tests. But as order and control start to break down, it becomes clear that the drugs are having increasingly dangerous side effects, and that no one involved in...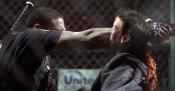 Death Valley
,
Drew Daywalt
(3 episodes, 2011),
Austin Reading
(3 episodes, 2011),
Jordan Vogt-Roberts
(3 episodes, 2011),
Eric Appel
(2 episodes, 2011),
Peter Lauer
(1 episode, 2011), 2011
A year ago, vampires, werewolves and zombies mysteriously descended upon the streets of California's San Fernando Valley. Death Valley is the dark comedy that follows the cops that capture the monsters, and the camera crew that captures the cops. Follow the horrific yet comedic exploits of the newly formed Undead Task Force (UTF), a division of the LAPD created to combat the emergence of monsters in the San Fernando Valley. Death Valley...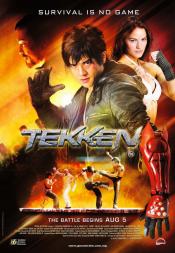 Tekken
,
Dwight H Little
(as Dwight Little), 2010
Jin Kazama witnesses the death of his mother Jun by Tekken in the slums known as Anvil. After finding a Tekken ID he decides to seek out vengeance for his mother's death....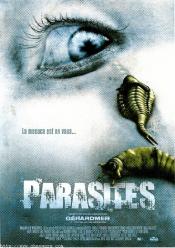 Growth
,
Gabriel Cowan
, 2010
In 1989, a breakthrough in advanced parasitic research on Cuttyhunk Island, gave scientists a jump in human evolution. Initial tests proved promising as subjects were experiencing heightened physical and mental strength and awareness. But, something in the experiment went horribly wrong and the island mysteriously lost three quarters of its population. Jamie Akerman fled the outbreak, which took her mothers life, twenty years ago. She now...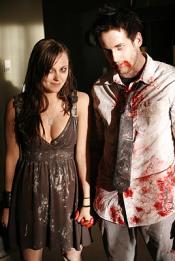 Fear Itself
,
Brad Anderson
(1 episode, 2008),
Darren Lynn Bousman
(1 episode, 2008),
Breck Eisner
(1 episode, 2008),
Larry Fessenden
(1 episode, 2008),
Stuart Gordon
(1 episode, 2008),
Mary Harron
(1 episode, 2008),
John Landis
(1 episode, 2008),
Ronny Yu
(1 episode, 2008),
John Dahl
(1 episode, 2009),
Ernest R Dickerson
(1 episode, 2009),
Eduardo Rodriguez
(1 episode, 2009),
Rob Schmidt
(1 episode, 2009),
Rupert Wainwright
(1 episode, 2009), 2009
A television series broken down into thirteen separate sixty-minute films from premiere horror writers and directors....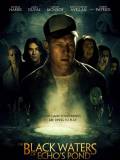 The Black Waters of Echo's Pond
,
Gabriel Bologna
, 2009
...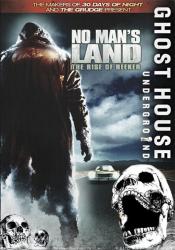 No Man's Land: The Rise of Reeker
,
Dave Payne
, 2008
It's business as usual at the 6 Corners Travel Stop in Death Valley. That is, until three fugitives have the fateful bad luck to run straight into a battle-weary sheriff and his deputy who soon have them cornered into a bloody Mexican stand-off. As the brutal fire fight draws death and destruction all across the once sleepy rest-stop, something happens to all who are caught there…something unexplainable and terrifying beyond words. The...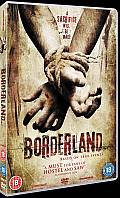 Borderland
,
Zev Berman
, 2007
In Mexico City, while chasing the leader of a cult, Detective Ulises is forced to watch his partner being tortured and murdered by the criminals. One year later, the teenage Americans Ed, Phil and Henry are in a summer camp in Galveston and they decide to travel to the borderland in Mexico to get laid with Mexican hookers. Ed gas a crush on the bartender Valeria and the virgin Phil feels attracted by a young prostitute with a baby and decides to...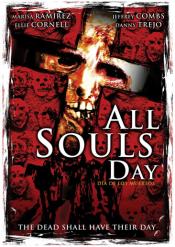 All Souls Day: Dia de los Muertos
,
Jeremy Kasten
, 2005
...
House of the Dead 2
,
Michael Hurst
(as Mike Hurst), 2005
In Guesta Verde University, the deranged Professor Curien is trying to bring back the dead, killing students for the experiment. There is an outbreak of zombies in the campus, and the government sends a NSA medical research team, formed by Dr. Alexandra Morgan a.k.a. Nightingale and lieutenant Ellis, with a special force leaded by lieutenant Dalton, trying to get the zero sample from the first generation zombie. The team has a very short time to...
Cellular
,
David R Ellis
, 2004
A young man receives a call on his cellular phone from a woman who says she's been kidnapped, and thinks she's going to be killed soon, along with her husband and son who the kidnappers have gone after next. The catch? She doesn't know where she is... and his cell phone battery might go dead soon....