Filmography from : Mitsuo Tsuda
Actor :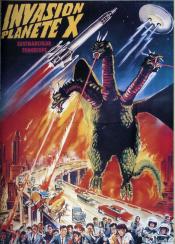 Invasion planète X
,
Ishirô Honda
(as Inoshirô Honda), 1965
Aliens from the mysterious Planet X, which resides on the dark side of of Jupiter, come to Earth asking its people to help them save their world from the dreaded King Ghidrah by letting them "borrow" Godzilla and Rodan. The aliens are actually planning to use the three monsters to take over our planet....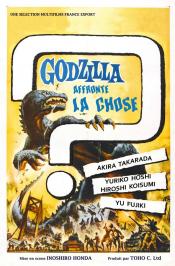 Mothra contre Godzilla
,
Ishirô Honda
, 1964
A greedy developer unwittingly hatches a gigantic baby moth upon Tokyo, while Godzilla strikes once again....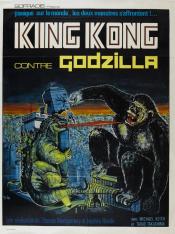 King Kong contre Godzilla
,
Ishirô Honda
(as Inoshiro Honda),
Tom Montgomery
(as Thomas Montgomery), 1963
A pharmaceutical company captures King Kong and brings him to Japan, where he escapes from captivity and battles a recently released Godzilla....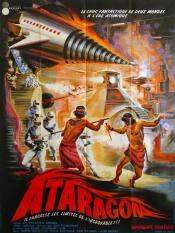 Ataragon
,
Ishirô Honda
,
Shûe Matsubayashi
(earlier film clips) (uncredited), 1963
Several strange occurrences are taking place all over the world including the disappearance of two engineers. Also, former admiral Kosumi is nearly kidnapped along with his secretary, and goddaughter, Makoto Jinguji. The kidnap attempt is thwarted by photographer Susumu Hatanaka and his assistant Yoshito Nishibe. It is later revealed the Mu Empire, which disappeared 12,000 years earlier, are responsible for all the occurrences and are planning...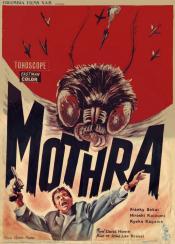 Mothra
,
Ishirô Honda
(as Inoshiro Honda), 1961
Shipwreck survivors are found on Beiru, an island previously used for atomic tests. Amazingly free of radiation effects, they believe they were protected by a special juice given to them by the natives. A joint expedition of Rolithican and Japanese scientists explores Beiru and discovers many curious things, including two women only a foot high. Unscrupulous expedition leader Clark Nelson abducts the women and puts them in a vaudeville show. But...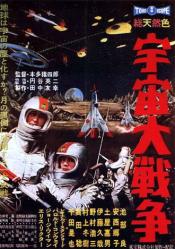 Bataille dans l'espace
,
Ishirô Honda
(as Inoshiro Honda), 1959
The nations of the Earth unite in a common cause to fight off an invader from outer space....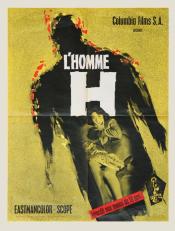 L'homme H
,
Ishirô Honda
, 1958
A drug dealer named Misaki disappears leaving only his clothes. The next day the police go to question his girlfriend, singer Chikako Arai, and she informs them that she doesn't have any information on where he is. Later that evening one of his associates comes by to try to beat the truth out her. After he leaves he disappears in the same way that Misaki did. A short time later, a young scientist named Masada informs the police that there was a...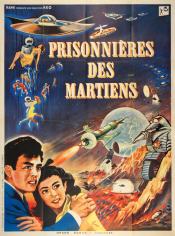 Prisonnières des Martiens
,
Ishirô Honda
, 1957
Aliens arrive on Earth and ask permission to be given a certain tract of land for their people to live on. But when they are discovered to be invaders, responsible for the giant robot that is destroying cities, the armed forces attempt to stop them with every weapon available....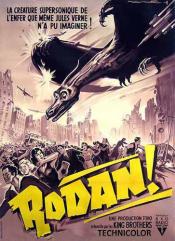 Rodan
,
Ishirô Honda
, 1956
Mutant pterosaurs and prehistoric insects terrorize humanity...