Filmography from : Mitsuru Sawa
Actor :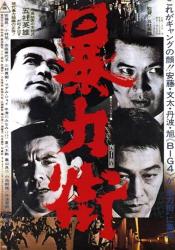 Bôryoku gai
,
Hideo Gosha
, 1974
A first cursory look at VIOLENT STREETS makes it seem that Hideo Gosha reverted back to the programme genre pictures out of which emerged as a bonafide auteur and stylistic visionary five years earlier with bold ambitious jidaigekis like GOYOKIN and HITOKIRI, this time treading ground he never did before in his career, the yakuza picture. Looking closer it becomes obvious that VIOLENT STREETS is both. A genre picture and a stylistic exercise....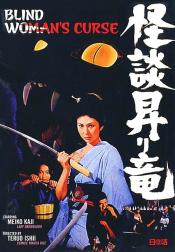 The Blind Woman's Curse
,
Teruo Ishii
, 1970
Akemi and the man of her clan confront their opponents; Akemi delivers a sword thrust to kill the opponents' leader, and Aiko, his daughter, tries to interpose herself, suffering a glancing blow to her eyes, thus cutting her badly, and blinding her. Amid the ensuing fight, no one notices that a black cat laps the young woman's wound. Years later, revenge between the two clans continue, plus added dissension amongst Akemi's people, leading to...