Filmography from : Miyuki Matsuda
Actor :
Rabu & Pîsu
,
Sion Sono
, 2015
...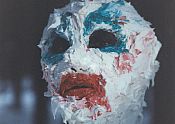 Monsutâzu kurabu
,
Toshiaki Toyoda
, 2011
Having abandoned modern civilization, Ryoichi lives an isolated, self-sufficient life on a snow-covered mountain and passes the time by sending mail bombs to corporate CEOs. But one day, a mysterious creature appears before him....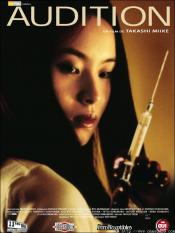 Ôdishon
,
Takashi Miike
, 1999
A lonely Japanese widower whose son is planning to move out of the house soon expresses his sadness to a friend and fellow film producer, who becomes inspired to hold an audition for a non-existent film so that the widower can select a new potential bride from the resulting audition pool. The widower ultimately becomes enamored with and fascinated by one particular young woman...but first impressions can often be horribly wrong......