Filmography from : Miyuki Ono
Actor :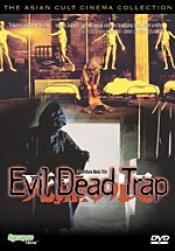 Shiryô no wana
,
Toshiharu Ikeda
, 1988
Nami hosts a late night home video program. She receives a tape which appears to be a real snuff film. She and her crew investigate the location where she meets a man looking for his brother who warns her to stay away. As she gets closer to the truth, she and her friends are subjected to a brutal nightmare....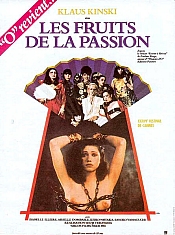 Les fruits de la passion
,
Shûji Terayama
, 1981
The story takes place in Shanghai. A girl loves a rich and much older man (played by Kinski). She is willing to do everything he wants to show her love, but he is playing a sick game with her. As part of this game he sends her to a Chinese brothel. A poor young boy sees her and falls in love with her. To get the money needed to sleep with her, he joins "the revolution". Additionally the movie shows the fate of some of the other prostitutes....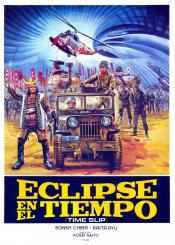 Sengoku jieitai
,
Kôsei Saitô
, 1979
A squadron of Japanese Self-Defense Force soldiers find themselves transported through time to their country's warring states era, when rival samurai clans were battling to become the supreme Shogun. The squad leader, Lt. Iba, sees this as the perfect opportunity to realize his dream of becoming the ruler of Japan. To achieve this, he teams his troops up with those of Kagatori, a samurai daimyo who also aspires to become Shogun. Are either of...